Appears in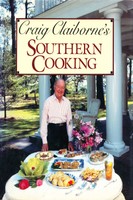 Ingredients
1½ cups canned pumpkin
¾ cup sugar
½ teaspoon salt, if desired
½ teaspoon ginger, preferably freshly grated
¼ teaspoon nutmeg
3 eggs
1 cup milk
¼ cup dark rum or bourbon
¾ cup heavy cream
Method
Preheat the oven to 425 degrees.
Line a 9-inch pie plate with pastry.
In a mixing bowl, combine the pumpkin, sugar, salt, ginger, and nutmeg. Add the eggs, milk, rum, and cream and blend well.
Pour the mixture into the pastry-lined pie plate and bake for 15 minutes. Reduce the temperature to 350 degrees and bake 30 to 40 minutes longer, or until set. If desired, serve with whipped cream sweetened to taste and flavored with dark rum.