Appears in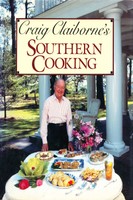 Ingredients
1 cup sugar
2 tablespoons butter, melted
1 cup dark corn syrup
1 teaspoon pure vanilla extract
3 eggs, lightly beaten
1½ cups coarsely chopped pecans
Method
Line a pie plate with pastry and flute or crimp the edges.
Preheat the oven to 375 degrees.
In a saucepan, combine the sugar, butter, corn syrup, and vanilla. Bring to the simmer, stirring, until the sugar melts. Let cool briefly.
Add the sauce to the beaten eggs, stirring. Stir in the pecans.
Pour the filling into the pie shell and place in the oven. Bake 30 minutes.
Serve, if desired, with sweetened whipped cream.