Appears in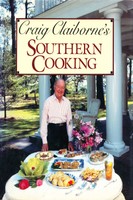 Ingredients
3 eggs
9 tablespoons sugar
Salt to taste, if desired
¼ teaspoon grated nutmeg
2 cups milk
1 teaspoon pure vanilla extract
1½ cups grated fresh coconut
Method
Prepare the pastry and line a pie plate. Refrigerate until ready to use.
Preheat the oven to 425 degrees.
Beat the eggs until well blended. Add the sugar, salt, nutmeg, milk, and vanilla and beat until smooth. Add the grated coconut.
Pour the custard mixture into the prepared shell and bake 15 minutes. Reduce the temperature to 350 degrees and bake 30 minutes longer, or until a knife inserted an inch from the pastry edge comes out clean.