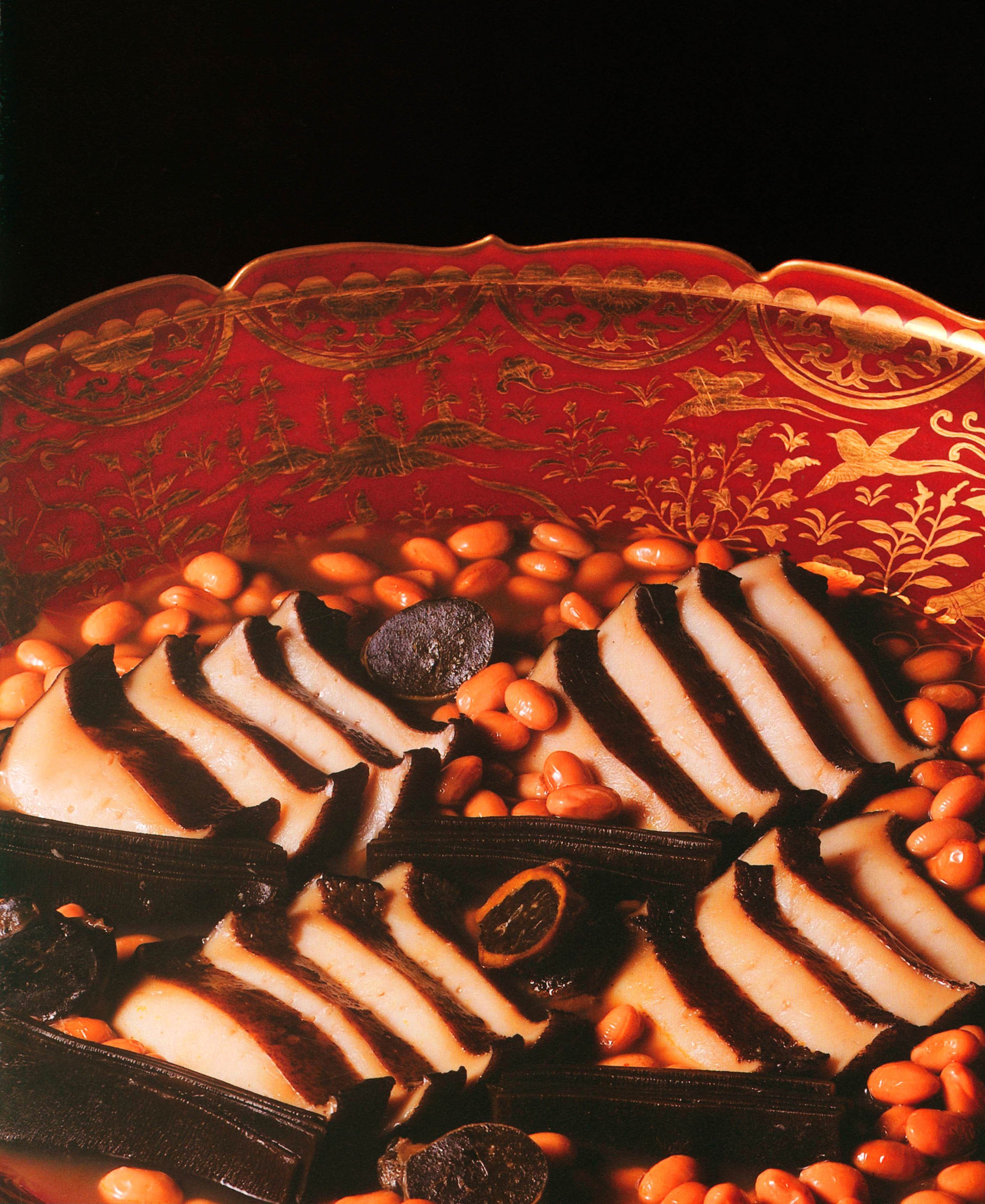 Ingredients
4 abalone in their shells, 500 g each
200 g dry soybeans, soaked over-night in cold water
50 g ma kombu, rinsed
10 L water
1 L sake
66 g fine white sugar
50 ml soy sauce
Method
Using a palette knife, gently slide it under the abalone meat and remove it from the shell, being careful not to damage the internal organs. Now wash the abalone then rinse and polish the shell.
Place the abalone in a pan with the soaked soybeans and kombu. Add 10 L of water and heat.
Simmer until the kombu is tender and then remove it from the pan. Also remove the abalone and detach the organs from the meat and reserve them for later.
Put the abalone meat back in the pan and return the pan to the heat. Simmer for another 4 hours. Remove from the heat and add the sake, sugar and soy sauce. Leave to one side for 30 minutes so that the flavours can develop.
Heat the mixture again and add the abalone organs and kombu removed in (3). Once boiled, remove from the heat and cool. Again this will help the flavours to develop and the abalone to soften further.
Now heat the mixture again until most of the stock has boiled away. Season with soy sauce and serve in a bowl or on the abalone shells.