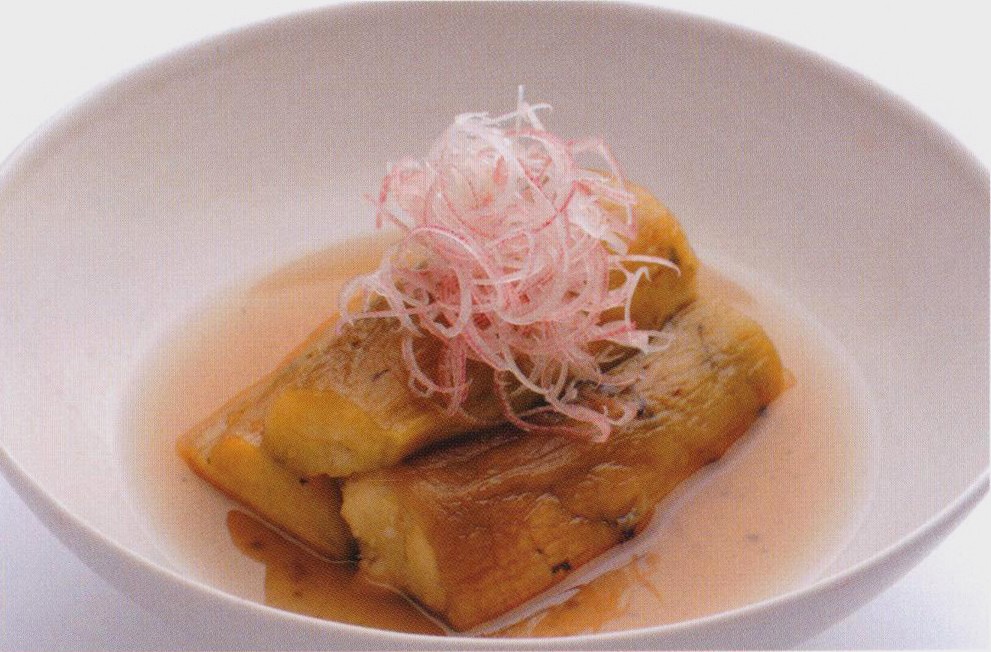 Ingredients
200 ml dashi
2 tbsp light soy sauce
4 aubergines
Some salt
1 inch piece of ginger, grated
2 myoga (a fragrant bud from the ginger family)
Method
Bring the dashi, soy sauce and salt to the boil in a pan, add the bonito flakes, then leave to cool. Slice the myoga into fine rings, immerse them in cold water and then remove using chopsticks.
Grill the aubergines under a direct flame until the surface begins to char, then peel off the skin using cold water.
Before the aubergines are fully cooled, place in the dashi broth from (1) then chill thoroughly.
Place the whole mixture into a dish and garnish with grated ginger and myoga.