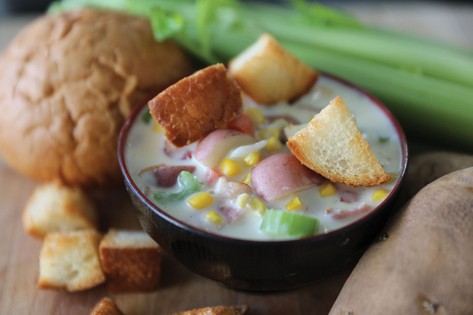 Appears in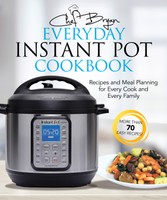 Ingredients
½ lb. bacon, chopped up
1 medium onion, chopped
3 medium potatoes, peeled and diced (½-inch cubes)
4–5 stalks celery, chopped
3–4 carrots, peeled and chopped
3 cups corn
1 tbsp. paprika
2 tbsp. flour
2 cups milk
3 cups chicken stock
Salt and freshly cracked pepper to taste
½ cup freshly chopped parsley (garnish)
Method
Set Instant Pot on Sauté mode and allow to heat up.
Add bacon and sauté for 2–3 minutes.
Add chopped onion and diced potatoes and sauté for another 2–3 minutes.
Add chopped celery, carrots, corn, and paprika to the bacon. Sauté for another minute.
Sprinkle bacon and vegetables with flour and stir to incorporate.
Once flour is incorporated, pour milk and chicken stock into pot. Stir to incorporate everything.
Secure the Instant Pot lid. Set the pressure cooker on low for 10 minutes. Let pressure release naturally.
Once pressure has released, remove lid, adjust salt and pepper to taste. Sprinkle with chopped parsley to garnish.