Appears in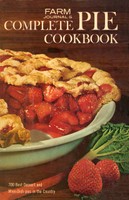 Ingredients
3 egg whites (room temperature)
¼ tsp. cream of tartar
⅛ tsp. salt
¾ c. sugar
Method
Combine egg whites, cream of tartar and salt. Beat until frothy. Gradually add sugar and beat until stiff glossy peaks form. Meringue should be shiny and moist and all sugar dissolved.
Spread over bottom and sides of a well-greased 9" pie pan. Build up sides. (You can make fancy edge with cake decorator, if desired.)
Bake in very slow oven (275°F.) 1 hour, or until light brown and crisp to touch. Let cool in pan away from drafts. Spoon in filling and chill.