Appears in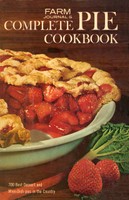 Ingredients
1 c. milk, scalded
½ c. sugar
3 tblsp. cornstarch
⅛ tsp. salt
2 eggs, slightly beaten
1 tblsp. butter or margarine
1 tsp. vanilla
Method
Gradually add milk to mixture of sugar, cornstarch and salt. Cook slowly, stirring constantly, until mixture thickens (about 10 to 15 minutes) .
Add about ½ c. hot mixture to eggs and blend; carefully combine both mixtures and cook about 3 minutes, stirring constantly.
Remove from heat; blend in butter and vanilla. Cool.