Appears in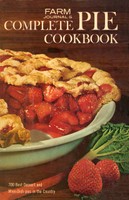 Ingredients
½ c. soft butter or margarine
1 egg yolk
1½ c. sifted flour
½ tsp. salt
2 tblsp. milk
Method
Cream butter in medium bowl with wooden spoon or electric mixer. Beat in egg yolk. Beat in flour and salt, then milk at low speed.
Shape dough in ball, wrap in waxed paper. Chill 1 hour in refrigerator or 20 minutes in freezer.
Divide dough in 12 equal balls. Pat into 2½" muffin-pan cups to make tart shells. Chill in refrigerator 15 minutes before filling and baking as directed in Individual Cheese Pies.