Appears in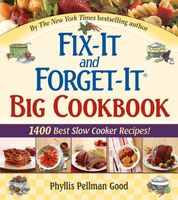 Ingredients
2½ quarts water
1 ham hock or pieces of cut-up ham
2½ cups
Method
Bring water to a boil in a saucepan on your stovetop.
Place all other ingredients into slow cooker. Add water and stir together well.
Cover and cook on High for 4 hours, or until vegetables are tender.
If you've cooked a ham hock, remove it from the soup and debone the meat. Stir cut-up chunks of meat back into the soup before serving.