Appears in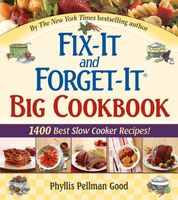 Ingredients
2 12-oz.
cans
apricot nectar
¼
cup
lemon juice
Method
Combine juices, water, and sugar in slow cooker. Mix well.
Place whole cloves and cinnamon sticks on a piece of cheesecloth. Tie with a string to create a bag. Submerge in juices in cooker.
Cover and cook on Low 3–4 hours, or until cider is very hot.
Remove cloves and cinnamon sticks before serving. Serve warm from the cooker.