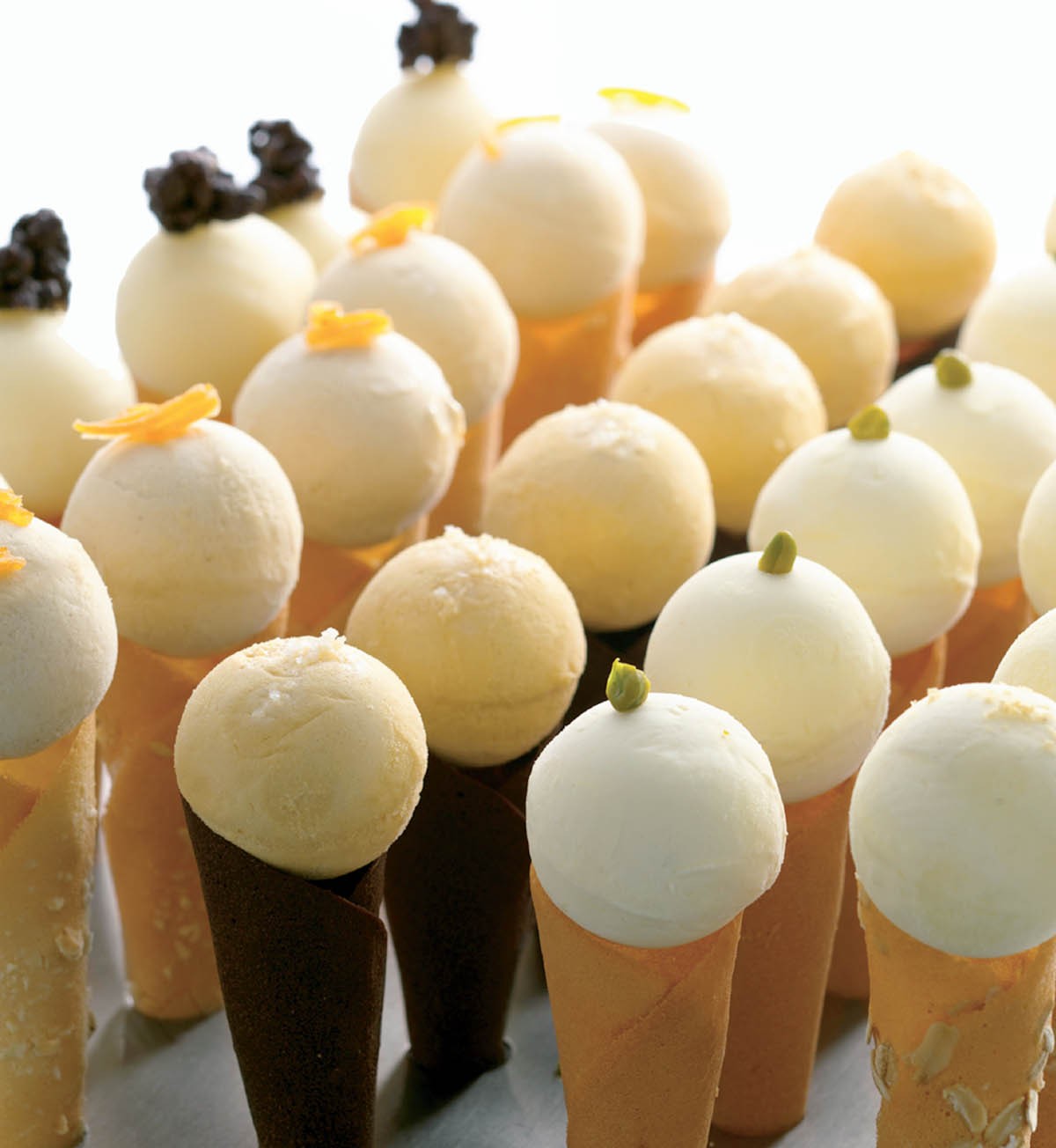 Method
Assembly
Churn or pacotize the sherbet and harden slightly in the freezer.
Place 3-cm / 1.25-in demi-sphere fleximolds in the freezer. The mold will need to have at least 20 demi-spheres (a full-size fleximold sheet of this size of demi-sphere will have between 64 and 72 in most cases).
Once slightly hardened, transfer the sherbet to a piping bag. Pipe into the demi-sphere molds. Even out the surface with an offset spatula. Return to the freezer to harden completely.
Once hardened, assemble the demi-spheres into spheres by fusing both spheres. Use your gloved hands to gently rub the demi-spheres where they touch. Place them back on the fleximold; the mold holds the spheres in place. Place in the freezer to harden, then cover with plastic wrap.
Place the cones on a perforated stand. Stainless steel, Plexiglas, Lucite, or silver are very good materials to use.
Place 1 sphere of the ice cream onto each cone. Garnish with 1 puffed rice cluster.
Since the spheres have hardened in the freezer, it is a good idea to let them temper for 3 to 5 minutes to soften before serving.