Appears in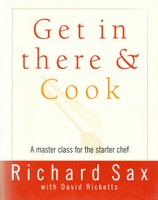 Ingredients
1 bunch (about 1 pound) carrots, green stalks removed, trimmed, peeled, and cut diagonally into ¾-inch lengths
1 strip lemon zest, removed with a vegetable peeler
1 tablespoon honey
Pinch of dried cumin (optional)
Pinch of coarse (kosher) salt or sea salt
Juice of ½ lemon, or to taste
freshly ground black pepper, to taste
Method
Place the carrots, lemon zest, honey, cumin, and salt in a sauté pan or low-sided saucepan. Add enough cold water to not quite cover the carrots. Bring to a boil.
Cook, uncovered, stirring once or twice and adjusting the heat as necessary to maintain a fairly vigorous but not violent boil until the liquid has nearly evaporated, about 14 minutes. If the carrots are not yet tender, lower the heat slightly. (The recipe can be made ahead to this point. Cool and then cover and refrigerate. Reheat when needed, adding a couple of spoonfuls of water if the carrots seem dry.)
Lower the heat and toss gently with a wooden spoon until the liquid reduces to form a light, syrupy glaze, usually a couple of minutes. Remove the lemon zest. Stir in the lemon juice and pepper and serve hot.