Appears in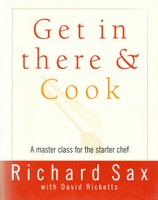 Ingredients
1½ cups sifted all-purpose flour (sift before measuring)
½ cup yellow or white cornmeal
¼ cup sugar
1 tablespoon baking powder
1 teaspoon baking soda
¼ teaspoon salt
1 cup (generous) buttermilk (or substitute plain yogurt thinned with a little milk or cold water to equal 1 cup)
3 large eggs
4 tablespoons (½ stick) unsalted butter, melted
1½ cups blueberries or cranberries, picked over, rinsed quickly, and shaken dry (if using cranberries, you may want to toss them with a couple of spoonfuls of extra sugar, since they can be very tart)
Method
Preheat the oven to 425°F.; position a rack at the center level. Generously butter a standard-size 12-cup muffin tin (even if you are using a nonstick pan, butter it lightly); set aside. (If you prefer, butter only the upper rims of the muffin cups and then line the cups with paper muffin liners.
Resift the flour along with the cornmeal, sugar, baking powder, baking soda, and salt into a large bowl. Stir once or twice with a fork to blend even more. Pour the buttermilk into a 4-cup glass measuring cup; add the eggs and melted butter and mix with a fork until smooth. Make a well in the dry ingredients; pour the liquid mixture into the well. With a large rubber spatula, gently but quickly mix the dry and moist ingredients together, folding in the berries just until the dry mixture is thoroughly and evenly moistened (no traces of flour)—the batter will still be lumpy; that's okay. Do not overmix or the muffins will be tough. Spoon the batter into the muffin cups, dividing evenly.
Place the pan in the oven; immediately lower the heat to 400°. Bake until the muffins are set and pale-medium gold and a wooden pick inserted in the center comes out clean, with no crumbs attached, 20 to 25 minutes (the timing can vary based on the depth of the muffin cups; do not overbake). Place the muffin pan on a wire rack for a minute or two. Gently turn the muffins out and serve warm, with sweet butter.