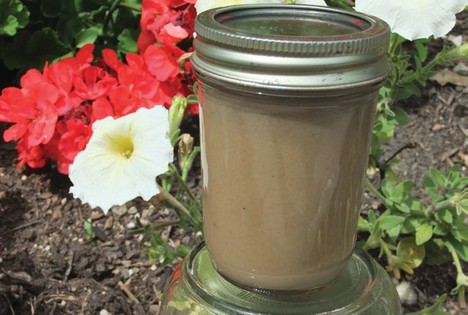 Appears in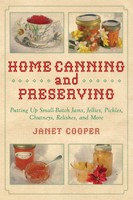 Ingredients
1 lb. very fresh small white mushrooms
1 small onion
½ cup white wine vinegar
1 small garlic clove
2 tablespoons minced celery
1 teaspoon salt
¼ to ½ teaspoon fresh ground pepper (or a pinch of cayenne pepper)
1 tablespoon sugar
2 tablespoons mixed pickling spices, tied in a cloth bag (p. 192)
juice of ½ lemon
Method
Wash, trim, and cut the mushrooms into quarters. Peel and coarsely chop the onion.
Peel and slice the garlic. Combine these along with the vinegar and celery in a blender or food processor and process until smooth. Transfer to a pan and add the remaining ingredients. The spices should be confined in a bag or tea caddy, as you will not want them in the finished catsup.
Simmer gently, stirring often, for 30 to 40 minutes. Remove and squeeze out the spice bag. Seal in sterile jars or refrigerate. Depending on how thick you want your sauce, there will be around 1 cup.