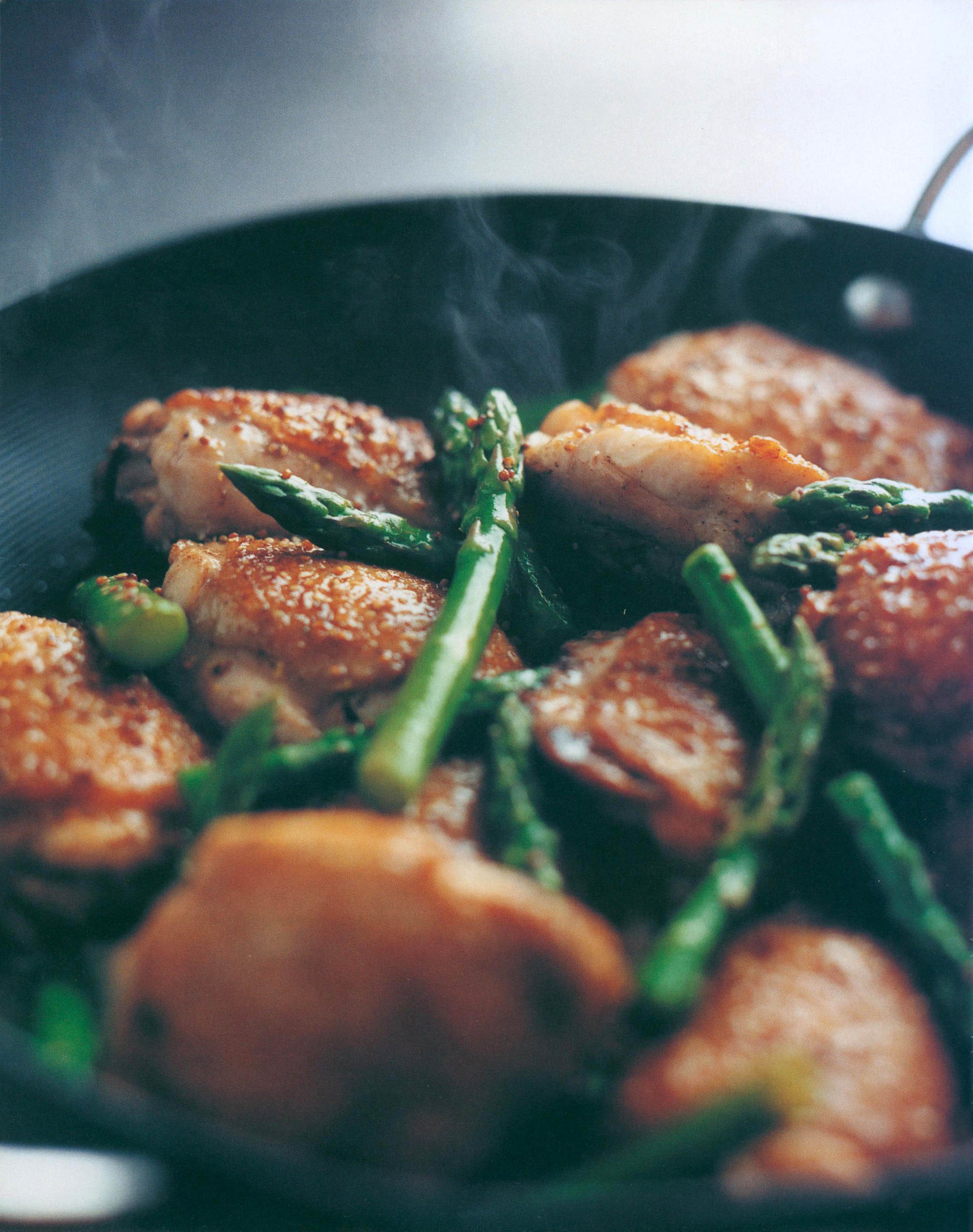 Appears in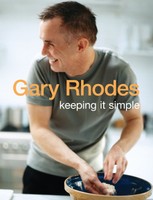 Ingredients
12 chicken thighs, skin on
salt and pepper
75 g (3 oz) butter
12-16 asparagus spears
1 tablespoon wholegrain mustard
juice of ½ lemon
Method
Preheat the oven to 200°C/400°F/gas 6. Season the chicken thighs with salt and pepper. Heat an ovenproof frying pan or roasting tray on top of the stove with 25g (1oz) of the butter. Once it begins to sizzle, lay in the chicken, skin-side down, and fry over a medium heat for a few minutes to a golden brown. Turn the thighs and bake in the oven for 20 minutes, basting from time to time.
Snap the woody end from each asparagus spear, cut the spears in three, drop into a large pan of boiling salted water and cook for several minutes until tender. Spoon the cooked spears into a shallow pan along with 4-5 tablespoons of the cooking water and bring to a simmer. Add the mustard and remaining butter, stirring it well, and return to a gentle simmer.
Remove the cooked chicken from the oven and turn the pieces in the lemon juice. Arrange in a large serving dish, pouring any lemony juices into the mustard butter asparagus and scooping the lot over and around the chicken.