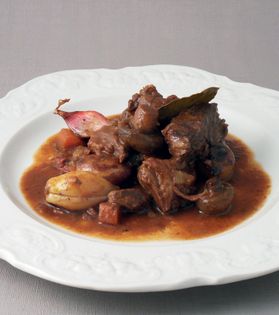 Appears in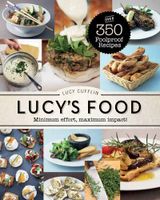 Ingredients
4 tablespoons classic onion base
500 g stewing steak
1 tablespoon plain flour
125 g smoked bacon pieces
300 ml red wine (see tips)
150 ml water
1 beef stock cube (see tips)
2 cloves garlic, finely chopped
12 small mushrooms, halved
2 tablespoons tomato purée
2 bay leaves
1 teaspoon dried thyme
8 sprigs fresh parsley, chopped, to serve
Method
Follow the method and cook the classic onion base in a large saucepan. Remove and put to one side.
Cut the meat into mouth-sized chunks and toss in the flour.
Fry the bacon for a few minutes in the saucepan then add all the other ingredients. Bring to the boil and season with salt and pepper. Turn into the roasting tin or ovenproof dish and cover tightly with foil. Cook for 1½ – 2 hours or until the meat is really tender. The juices should thicken during cooking, but thicken further if necessary. Season to taste. This can be made up to 3 days ahead and stored in the fridge. Suitable for freezing.