Appears in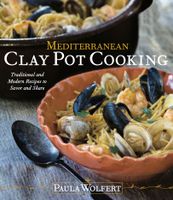 Ingredients
2¼ cups unbleached bread flour (11 ounces)
½ teaspoon rapid-rise dry yeast
1 teaspoon fine salt
½ cup oily onion juices from step 1 of the pissaladière
2 tablespoons extra virgin olive oil
Method
In a food processor fitted with the plastic dough blade, combine the flour, yeast, and salt. Pulse briefly to mix.
Place the warm onion juices in a glass measuring cup. Add the olive oil and enough warm water to measure 1 cup. With the machine on, slowly add just enough of the liquid to the flour to form a dough. Continue to process for 15 to 20 seconds, or until the dough forms a smooth ball around the blade.
Turn the soft dough out onto a lightly floured board and knead gently into a tight, smooth ball. Pack the dough into a plastic or glass container, cover, and refrigerate overnight. The dough can be held in the refrigerator for up to 48 hours.