Appears in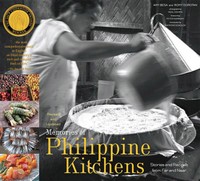 Ingredients
2 cups frozen shelled edamame, defrosted
2 teaspoons olive oil
1 cup finely diced carrot
1 teaspoon finely minced ginger
1 teaspoon finely grated lime zest
2 teaspoons fresh lime juice
2 teaspoons toasted sesame oil
½ teaspoon sea salt
1 egg
30 round dumpling wrappers, store-bought or homemade
Banana leaves, chopped cabbage, or wet cheesecloth, for lining the steamer basket
Method
Place the edamame in the bowl of a food processor and pulse until finely ground, about 1 minute. Set aside.
Heat the olive oil in a sauté pan over medium heat. Add the carrots and cook, stirring constantly, for about 1 minute. Remove the carrots from the pan and drain of any oil. Set aside to cool to room temperature.
Meanwhile, combine the ginger, lime zest and juice, sesame oil, and salt in a mixing bowl. Add the edamame and carrots and mix well. In a small bowl, beat the egg.
To form the dumplings, hold the wrapper on your left palm (if you are right-handed) and place about 1 tablespoon of the filling in the center. Using your fingertips, wet the top half of the wrapper with the beaten egg and fold up the bottom half to meet it, pinching the edges together. Wet the inside of one tip with the beaten egg and form the dumpling by overlapping the opposite tip by ½ inch and pressing to close.
Line a steamer basket with banana leaves, chopped cabbage, or wet cheesecloth. Line the steamer with the dumplings, allowing ¼ inch in between (dumplings expand slightly as they cook; leave a bit more space if cooking frozen dumplings), and steam for 5 to 7 minutes. Serve warm with Apple and Vinegar Soy Sauce.