Appears in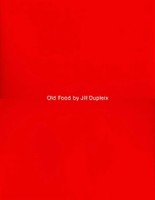 Method
Heat 6 cups of light chicken broth.
Melt 1 tbsp butter in a heavy-bottomed saucepan, add one finely chopped onion, and cook for 4 or 5 minutes until soft.
Add 300 g (11 oz) of unwashed Italian superfino rice (e.g, arborio) and coat it well in the buttery onion.
Add ¾ cup dry white wine, and let it hiss and sputter and be absorbed by the rice, while you stir.
Using a ladle, add half a cup of heated chicken broth to the rice, and stir carefully and calmly over medium heat.
When the broth has been absorbed by the rice, add another half cup of broth.
From now on, it is all in the timing.
Add stock by the ladle only when the previous broth has been absorbed by the rice.
Keep the rice moving in the pan.
If you go through a lot of broth quickly, your heat may be too high.
If the rice doesn't absorb the broth easily, your heat may be too low.
After 20 minutes, start tasting the rice, and cook for another 10 minutes until rice is cooked but not soft, and there is a general creaminess to the sauce, neither soupy nor dry.
Turn off the heat, add sea salt and freshly ground pepper, 1 tbsp butter and 2 tbsp freshly grated Parmigiano, and stir it through.
Cover and leave to rest for 3 or 4 minutes before serving.