When I was ten years old I saved pocket money by shovelling sheep droppings from underneath the family shearing shed and selling trailer-loads off to people to fertilise their gardens. I scraped together $300 and off I went with my older cousin Jason to Tasmania — the land where my grandfather Jack was born and raised. A strong memory from that trip was hunting for wallabies with my cousins and the stew that they made from the meat. The idea of eating the tail was something new to a young New Zealander.
I'd almost forgotten about that memory until James Madden who owns Flinders Island Wallaby with his father David offered us a sample of his wild-shot Bennett's wallaby. After rigorous testing I was really impressed by the quality of the meat, of their philosophy towards the humane and clean hunting of the animal and the techniques employed in the processing of it.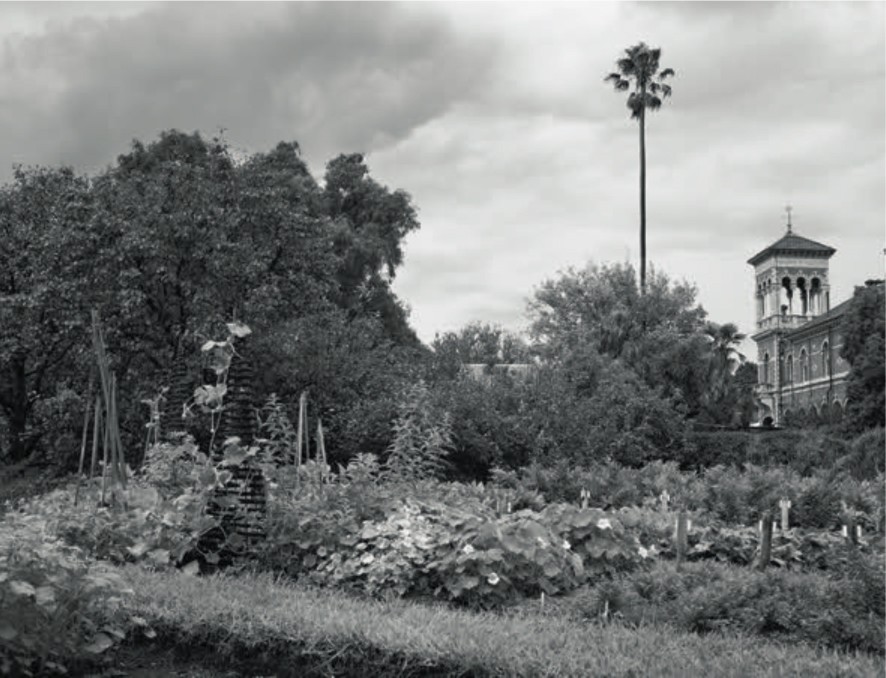 We serve another very special native Australian ingredient with it: the bunya pine nut. Inside the historic Rippon Lea Estate, where two of our kitchen gardens are located, exist three huge bunya pine trees, which drop massive pine cones that can weigh up to fifteen kilograms. A blow to the head from a falling bunya cone could be enough to kill a man. In fact, my friend Justin Buckley who is the head gardener there has to rope off the trees from the public to prevent this very thing happening on an unsuspecting visitor.
The bunya tree has a mind of its own and decides when it will drop its cones. Some years go by without any falling, some years it's four cones, another year it could be as many as forty. Last year, 2012, was a bumper harvest and we frantically gathered as many as we could to preserve for winter. We estimate that we harvested more than 1,500 individual nuts.
To indigenous Australians, the bunya tree has a sacred status within their culture. When the nuts ripened, people once gathered from all over to celebrate the harvest and feasted on the nuts. These celebrations often lasted many months. What an incredible event it must have been. Sadly, colonial settlers cut down many bunya forests for their timber, and the conditions and landscape required for the Aboriginal people to hold their bunya festivals was diminished.
Bennett's wallaby and the bunya pine nut are unique Australian ingredients, which I'm proud to serve. They speak of the rich history of indigenous Australians as they are two of their most important food sources. These two ingredients provide an authentic historical flavour of Australia.