Appears in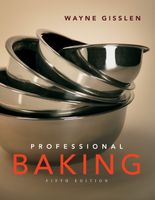 Ingredients
Standard quantity
Ingredients
U.S.
Metric
%
Method
Procedure
Sift the flour, salt, and sugar into a round-bottomed bowl.
Cut the butter into small cubes. Rub it into the flour, using the fingertips, until the mixture looks like fine bread crumbs. Make a well in the center.
Mix the eggs, water, vanilla, and lemon zest. Pour the mixture into the well in the flour. Mix to form a soft dough.