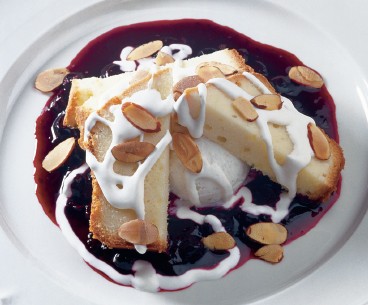 Appears in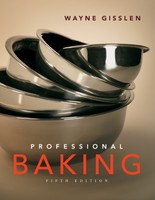 Ingredients
Components
Crème fraîche
Toasted sliced almonds
Method
Procedure
Spoon a pool of blueberry sauce onto a dessert plate.
Place a scoop of ice cream on the center of the plate.
Slice a slice of pound cake about ¾ in. (2 cm) thick. Cut this slice into thirds vertically. Lean the slices against the ice cream.
Drizzle crème fraîche over the cake and blueberries.
Sprinkle with toasted almonds.