Preparation info
Yield: about

110

truffles, ½ oz
Appears in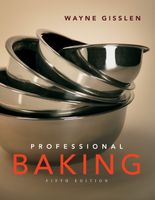 Ingredients
Ingredients
U.S.
Metric
Ganache centers
Method
Procedure
Heat the milk, cream, and glucose until the mixture is warm and the glucose is dissolved.
Add the white couverture and stir until it is melted and uniformly blended with the cream mixture.
Stir in the lemon juice.
Let the mixture cool completely. Place the ganache in a pastry bag fitted with a small, plain tip.