Appears in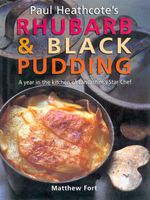 Ingredients
50 g / 2 oz butter
50 g / 2 oz flour
1.25 litres / 2 pints chicken stock
2 egg yolks
300 ml / ½ pint whipping cream
salt and freshly ground black pepper
Method
First prepare the garnish: cook each of the vegetables separately in boiling salted water until just tender. Drain.
Make a roux: in a heavy-based saucepan, melt the butter over a gentle heat and add the flour. Stir for a few minutes to cook the flour through without allowing it to colour.
Slowly add the chicken stock to make a smooth soup. Simmer for about 10 minutes, then pass the soup through a fine sieve.
In a bowl, mix the egg yolks and cream together to form a liaison. Bring the soup back to a simmer, add the liaison and whisk up. DO NOT ALLOW TO BOIL! (this would separate the cream to give a grainy texture). Season to taste.
Pour the soup into warmed serving bowls and scatter in the garnish, finishing with the chopped herbs.