Appears in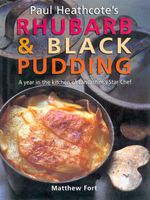 Ingredients
12 langoustine tails
about 1.25 litres / 2 pints court-bouillon
2 avocados
salt and freshly ground white pepper
100 ml / 3½ fl oz whipping cream
25 g / 1 oz dill
pinch of cayenne pepper
1 tsp lemon juice
50 g / 2 oz lamb's lettuce
4 slices of Melba toast, to serve
Method
Early on the day before, prepare the Gravadlax Salmon: mix all the ingredients except the salmon together to a paste and spread this over the salmon. Wrap tightly in cling-film and chill in the refrigerator for 24 hours.
Next day, unwrap the salmon and scrape off the paste. Rinse the fish well under cold running water, pat dry and chop it finely. Put in a bowl, cover and chill until needed.
To cook the langoustine tails: bring the court-bouillon to a simmer, drop in the langoustine tails and bring back to a simmer. Cook them for about 4–5 minutes, then drain and allow to cool. Shell.
Halve the avocados and remove the stones and the skin. Season with salt and pepper and from each half cut out a thick round with a 7-cm / 2¾-inch pastry cutter.
Whip the cream until slightly stiffened and season it with salt and a pinch of cayenne pepper. Add the chopped dill and the lemon juice.
To serve: put a ring of the cream in the centre of each plate, place the pastry cutter on top of the cream and put a layer of the lamb's lettuce in the cutter. Put a 2-cm / ¾-inch layer of chopped salmon on top of that and press down firmly. Arrange 3 shelled langoustine tails on top of the salmon, then place the avocado round on top of those. Carefully lift off the cutter to leave the layered assembly in position. Place some Melba toast on top of the avocado and serve.