Appears in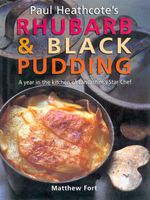 Ingredients
4 fillets of cod, each about 125 g / 4½ oz
a little oil
salt
lemon juice
200 g / 7 oz iceberg lettuce, separated into chunks
1 garlic clove
20 g / ¾ oz butter
Method
The day before, make the nage: roughly chop all the vegetables and place in a large pan with the herbs, spices and 1.25 litres / 2 pints of water. Bring to the boil, then lower the heat and simmer for 20 minutes. Add the wine, bring back to the boil and immediately remove from the heat. Allow to cool, then chill overnight.
Next day, chill the fish fillets in the fridge until they are required for cooking, to help firm them up.
Strain the chilled nage then boil to reduce it down by a half. Add the cream and whisk in the cold butter. Season with salt, pepper and a little lemon juice.
Prepare the mussel tartare: steam the mussels in a dash of wine in a tightly covered pan until they open. Turn out of the pan and allow to cool a little. Meanwhile, blanch the onions briefly in boiling water, then drain and refresh in cold water. Pat dry. Remove the mussels from their shells and place in a bowl with their finely strained juices. Set aside.
Get a frying pan good and hot, add a little oil and, when that is hot, fry the cod fillets for about 4-5 minutes on one side. Turn them over and cook the other sides for 30 seconds to 1 minute only. Season with salt and a little lemon juice.
At the same time, in a small pan, cook the lettuce with the garlic and the butter briefly until welted. Season.
Place the lettuce in the bottom of 4 warmed bowls and put a piece of cod on top. Keep warm.
Finish the mussel tartare: add the capers, onion, gherkin, tomato and parsley to the nage. Adjust the seasoning again with salt and lemon juice, then add the mussels with their liquid. Heat through, but do not allow to boil.
Pour the mussel tartare garnish and sauce over the cod and serve.