Marinate the beef at least two days before you eat this. Put the tamari, the first amount of cider vinegar, the chilli and six cloves of the garlic into a blender and purée to a fine consistency for 30 seconds. Lay the fillet in a long dish, just large enough to hold it, and pour the marinade over it, cover with clingfilm and place in the fridge. Every 12 hours turn the beef over to expose all of it to the marinade. It can be left to marinate for up to a week.
Just before you cook the beef, take it out of the marinade and drain well, then dry with a cloth. Cut it into six equal pieces and leave to sit until you're ready to cook it.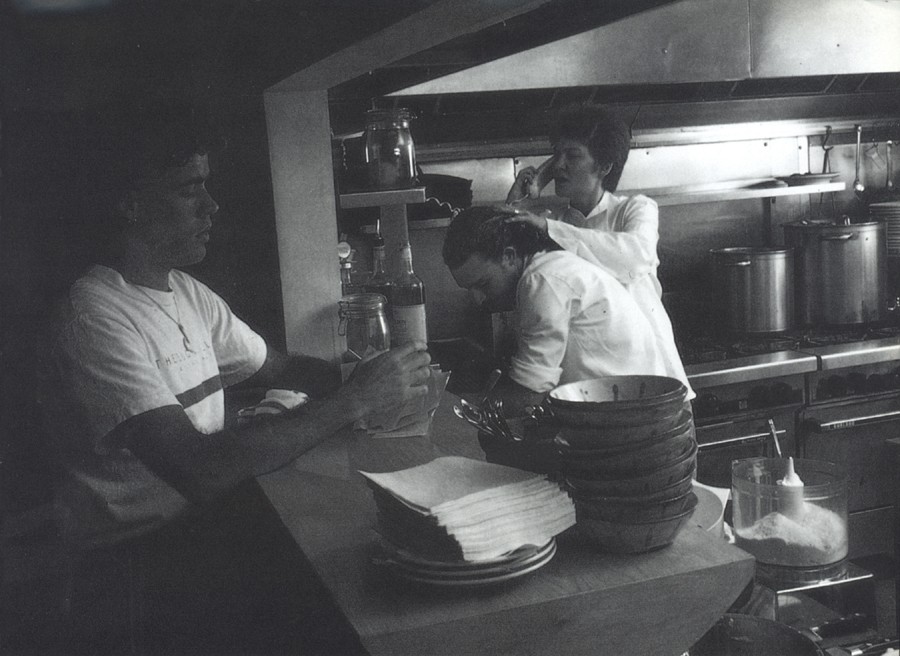 Put the remaining garlic, the seed mustard, the second amount of cider vinegar, salt, pepper and olive oil into a food processer, purée for 30 seconds and pour into a large bowl. Bring a large pot of boiling salted water to the boil, add the chard and stir well. After 30 seconds add the courgettes and stir, and after 1 minute drain it all through a colander. (The chard and courgettes can be steamed if you prefer.) Tip the hot vegetables into the bowl with the garlic dressing and stir well, add the beetroot and stir that in, then leave the bowl in a warm place.
Now heat up a grilling skillet or a grill to a high heat. Lightly oil the fillet on the cut sides and, for the best flavour, grill for no more than 2 minutes on each side. As it's marinated the beef won't need a lot of cooking, but of course if you like your meat well done, then cook it so. Just remember that the more you cook the more you will lose the exquisite succulence and flavour of this dish.
Serve the grilled beef on top of the warm chard salad and dollop the pesto on top of that. You will love it!