Put the butter beans in a large pot and cover them with three times the amount of cold water. Bring to the boil, skimming off any foam, and turn to a rapid simmer. Add the sliced leeks, rosemary, half the garlic and the extra virgin olive oil. Stir well and cook for 1 hour, then add 300ml (11 fl oz) cold water and continue cooking until the beans are tender. Make sure they are always covered with liquid and always season after cooking to stop the skins toughening.
While they're cooking make the polenta. Heat 100ml (3½fl oz) of the olive oil in a deep pot and fry the remaining garlic, onion and sage leaves over moderate heat for 6 minutes, stirring occasionally. Add 400ml (14fl oz) cold water, bring to the boil, and then add 1 teaspoon salt. With the water on a rapid simmer, pour in the polenta slowly in a continuous stream, whisking to prevent lumps from forming. Once it is all mixed in remove the whisk and stir with a wooden spoon for 1 minute. Oil a 20cm (8in) square baking dish, pour in the polenta and leave to cool.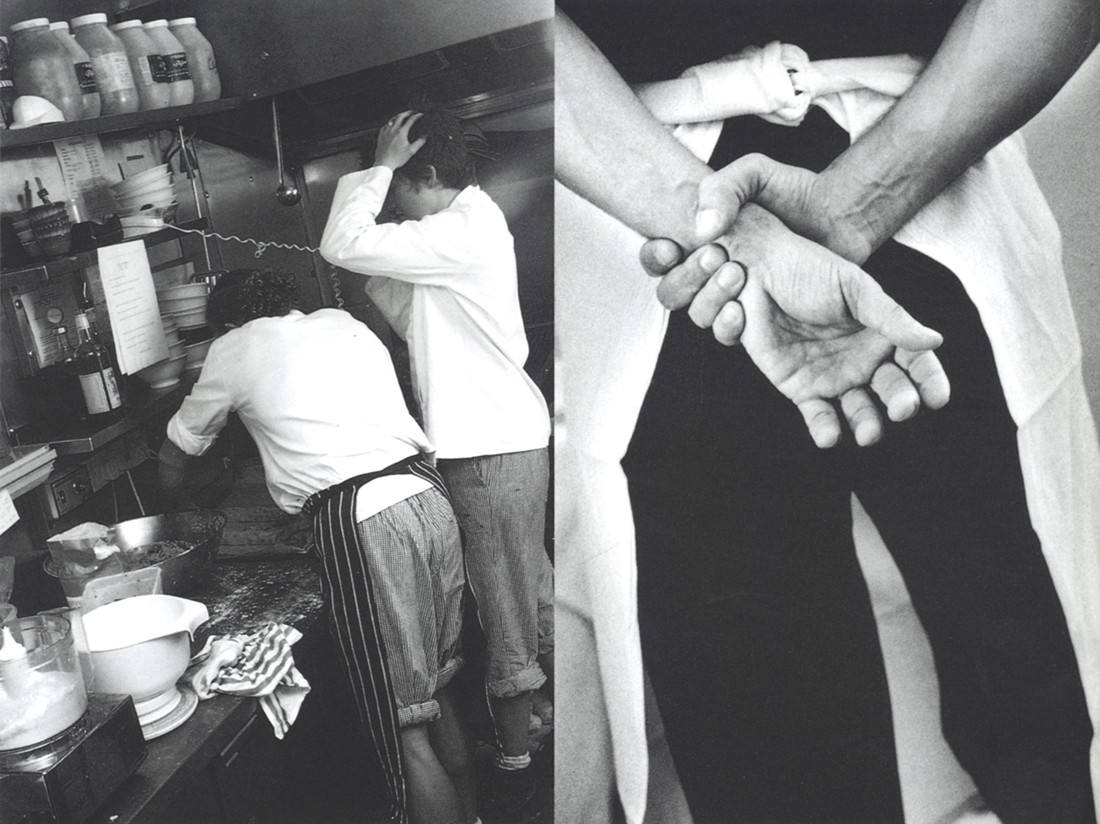 Turn the oven to 220°C/425°F/Gas 7. Cut the polenta into finger-sized pieces and brush with a little olive oil; lay these on a baking sheet and cook in the oven for 20 minutes.
Heat a frying pan up to very hot, then season the chumps with a little salt and pepper and brush with a little olive oil. Place them in the hot pan fat side down and fry for 4 minutes before turning over and frying for 3 minutes. Turn each chump on all four sides and fry for a minute on each, then place them in an oven dish that has been heating up in the oven. Cooking time will depend on the size of the chumps and how you prefer to eat them. I suggest 8 minutes. Then take them from the oven and leave in a warm place for 10 minutes before eating – this allows the juices to stay in the meat and the flesh to relax.
Serve the polenta fingers on the beans with the lamb sliced on top. Drizzle with some meat stock.