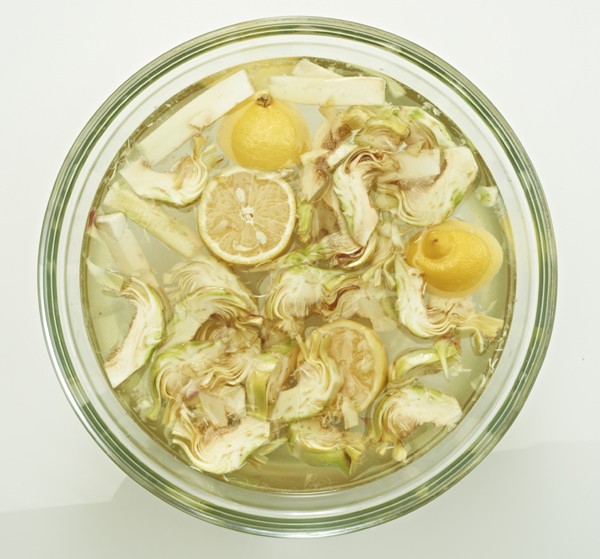 Appears in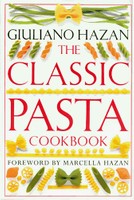 Total Time from Start to Finish: 1 hour
Ingredients
2 large artichokes
4 tablespoons butter
½ cup yellow onion, finely chopped
4 ounces pancetta, sliced ⅛" thick
Salt
Freshly ground black pepper
½ teaspoon fresh thyme or ¼ teaspoon dried
1 pound lumache
⅓ cup Parmigiano-Reggiano, freshly grated
Method
Trim the artichokes (add link to video). Cut them in half lengthwise, thinly slice them and place them in a bowl with lemon juice and water to avoid discoloration.
Put the butter in a 12-inch skillet over medium heat. Add the onions and Sauté until they turn a rich golden color, about 5 minutes. Cut the pancetta into ¼-inch strips and add it to the pan when the onion is ready. Sauté until it is lightly browned but not crisp.
Fill a pot for the pasta with about 6 quarts of water, cover, and place over high heat.
Drain the artichokes, rinse them under cold water and add them to the skillet. Season with salt and pepper and add the thyme. Stir a couple of times until the artichokes are well coated then add enough water to come ½-inch up the side of the pan. Cook uncovered for 10 to 15 minutes, or until the artichokes are very tender, adding water periodically if necessary. Remove from the heat and set aside.
Add 2 tablespoons salt to the boiling pasta water, add the lumache, and stir well. Cook until al dente. When the pasta is almost done return the sauce to the heat and boil away any excess liquid leaving just a little moisture in the sauce. When the pasta is done, drain well, and toss with the sauce and the grated Parmigiano-Reggiano cheese. Serve at once.
Also good with:
© 1993 Giuliano Hazan. All rights reserved.