Appears in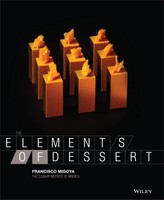 Ingredients
Bergamot-Infused Dark Chocolate, tempered 250 g 8.82 oz 100%
Method
Make the infused chocolate using the same procedure as the Bergamot-Infused White Chocolate, substituting dark chocolate for the white chocolate.
Using a piping bag, pipe the chocolate into a letter "B" polycarbonate chocolate mold (see Resources). You will need at least 10 molds for this yield.
Let the chocolate set, and then turn the mold over to release it. Reserve the chocolate in a cool, dry place, preferably covered. It will remain aromatic for up to 1 year.