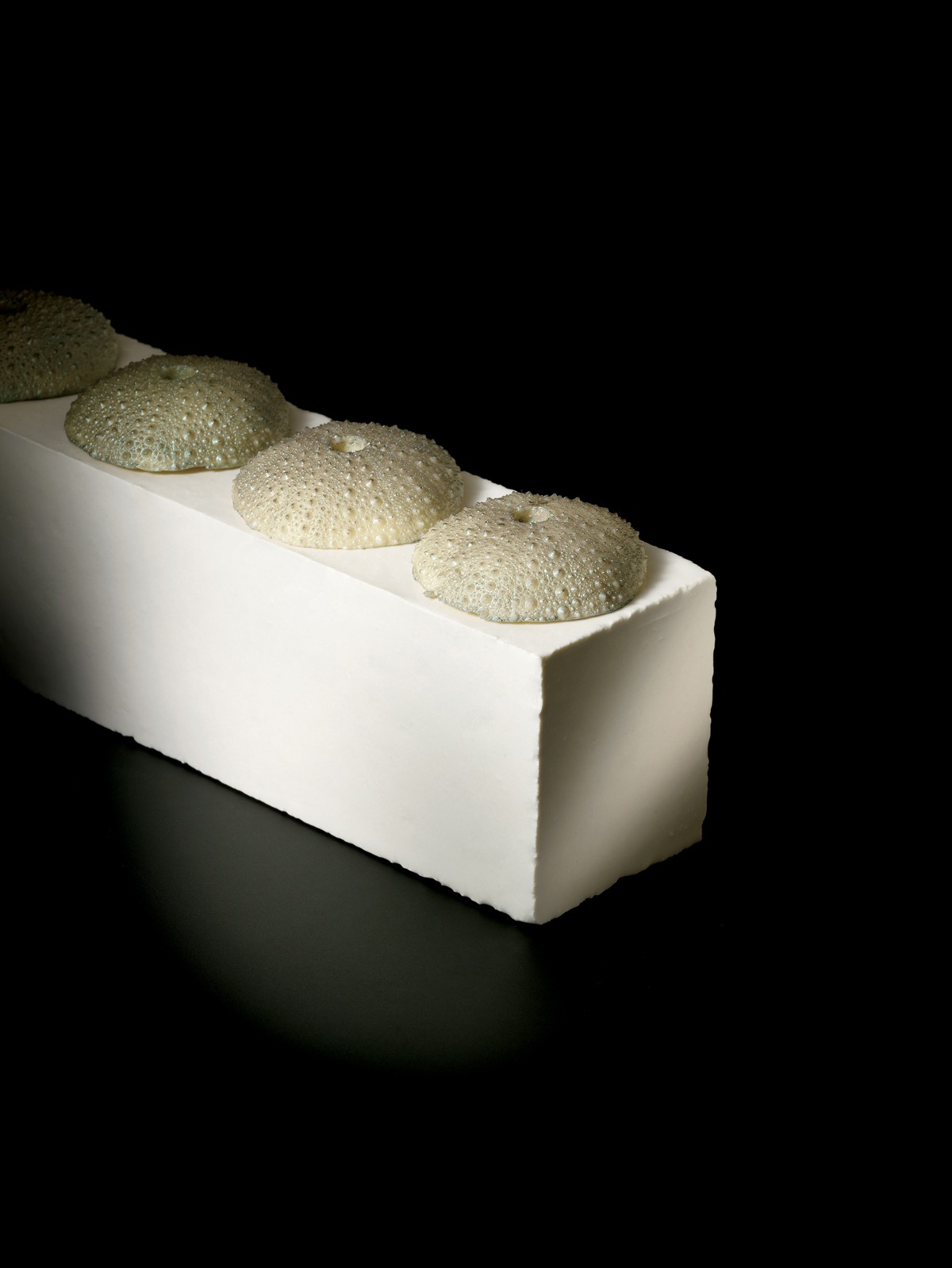 Appears in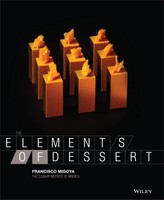 Ingredients
Components
SHELL: tempered white chocolate
GARNISH: green luster dust
Method
Assembly Instructions
Cast the molds using tempered white chocolate according to the Molded Chocolates method.
When the ganache reaches 30°C/89°F, pipe it into the mold to fill it halfway.
Insert 1 piece of litchi jelly into each mold, pushing it into the piped ganache. Fill the rest of the mold to almost the top with the cilantro and tangerine ganache.
Cap the mold. One the chocolate has set, remove from the mold.
Brush each unmolded piece with green luster dust. Affix the dust with a light coating of edible lacquer spray. The chocolates have a shelf life of 2 weeks.