Heat the oven to 190°C/gas 5. Lay the lamb flat, skin-side down, and have some butcher's string ready for tying. Spear each of the peppers with a carving fork, and, over a naked flame, turn until the skin is charred and blistered. Place in a bowl and cover with cling film for 10 minutes.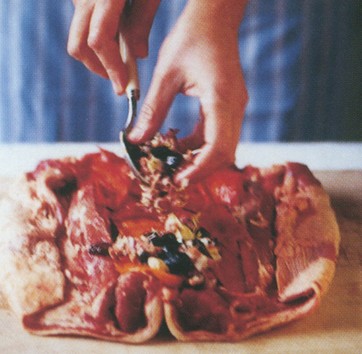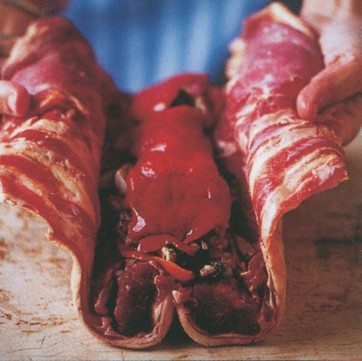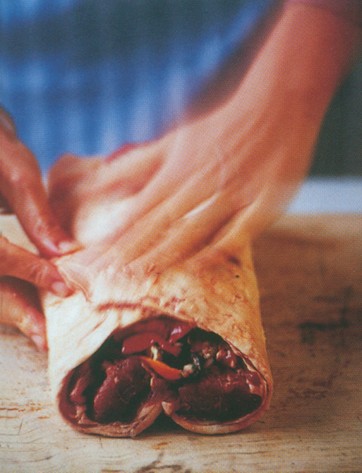 Heat the oil in a frying pan and sauté the onion for 5 minutes, then add the garlic and cook for a further minute. In a bowl, combine the onion and garlic with the artichokes, olives, minced lamb, rosemary, seasoning and egg yolk. Mix well. Peel the red peppers, then cut the flesh away from the stalks, taking care to discard the seeds.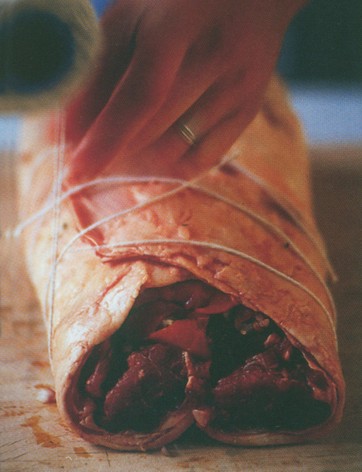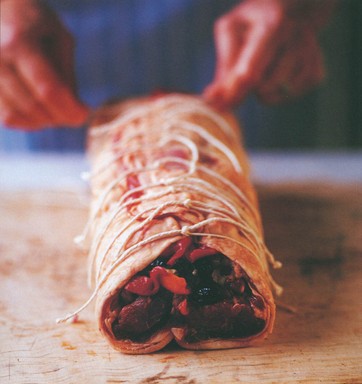 Spread the artichoke mixture evenly over the lamb, then place all the red peppers in one long strip down the middle. Roll the two sides of the saddle together and tie with string every 2.5cm to secure it. Oil a roasting tin, put in the saddle and roast for 1 hour 20 minutes for rare; add on 20 minutes for medium and another 20 minutes for well done. Remove from the oven and place in a warm place to rest for 10 minutes, then carve and serve.