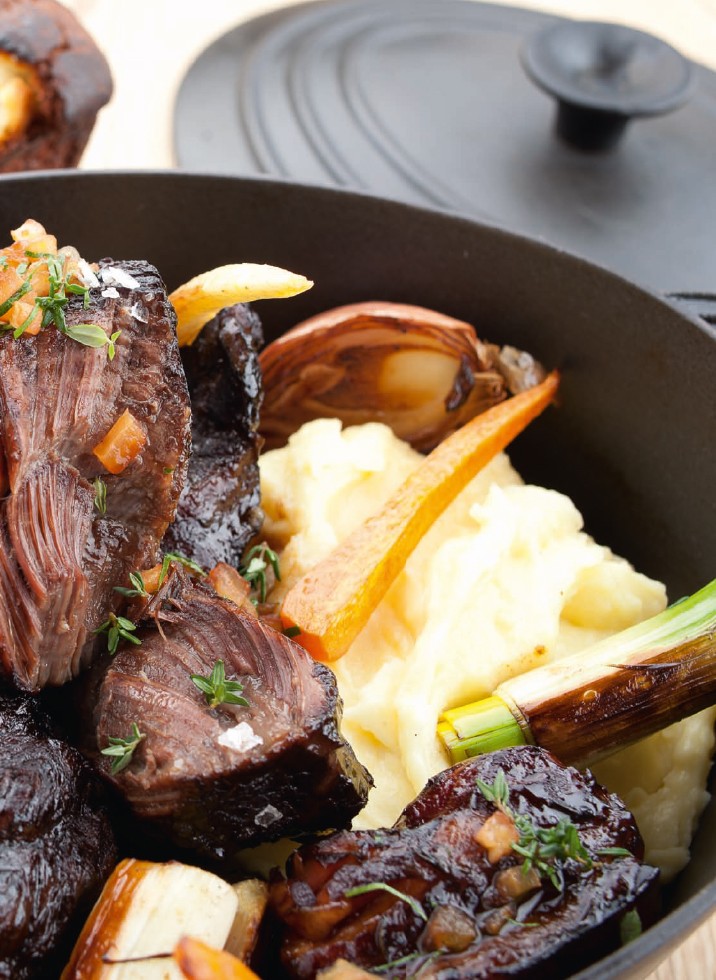 Appears in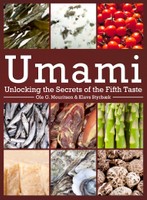 Ingredients
For the Red Wine Marinade
500–600 g (17½–21 oz) root vegetables, such as celery, carrots, onions, and leeks
olive oil
1 bottle (750 ml) dry red wine
1 dL (⅖ c) red wine vinegar
fresh parsley stalks, sprigs of fresh thyme, bay leaves, black peppercorns, and peeled garlic cloves
300 g (10½ oz) bacon
1½ kg (3⅓ lb) beef chuck roast, bone-in
For braising and serving
root vegetables, such as celery, carrots, and celeriac
generous dash of brandy
a little more red wine, if needed
crushed tomatoes
mashed potatoes
Method
Cut the first lot of root vegetables into large pieces and toast them in a pot in a little olive oil. Add the red wine, red wine vinegar, and the herbs and spices. Allow to simmer, covered, for 15–20 minutes; then cool.
Divide the bacon into two pieces, cut the meat into 8 pieces. Immerse the pieces completely in the cooled marinade and let sit in a cool place for 24 hours, turning them once.
Preheat the oven to 130°C (260°F). Allow the bacon and meat to drain thoroughly and then brown it well in a large skillet. Transfer to an ovenproof baking dish. Cut the second batch of root vegetables into large pieces and add to the dish. Pour in the marinade and add a generous dash of the distilled spirits and possibly a little more red wine. As the meat should be covered with liquid, it might be necessary to add a little beef bouillon or even a bit of water.
Braise in the oven for about 3 hours until the meat come off the bone easily.
Strain the liquid into a pot and skim off the fat carefully with a spoon. Reduce the liquid a little over high heat. The gravy can be thickened en roux using the fat, or by blending some of the vegetables and adding them to the gravy. What the gravy loses in appearance will be compensated for by what it gains by way of taste.
To serve: Prepare a large portion of crushed tomatoes as follows: Blanch the tomatoes in boiling water for 1 minute and peel them. Remove the seeds and chop the pulp into small cubes. Mix the tomatoes into the estofado and serve it with mashed potatoes, preferably mixed with puréed root vegetables.