Appears in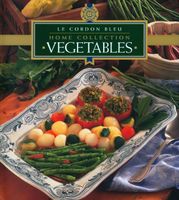 Ingredients
6 artichoke bottoms, cooked
30 g (1 oz) blue cheese, crumbled
2 heaped tablespoons fresh breadcrumbs
50 g (1¾ oz) unsalted butter, melted
Method
Preheat the oven to moderately hot 200°C (400°F/Gas 6). Rinse the cooked artichokes under cold water and set four aside.
Cut the remaining two artichokes into cubes and place in a food processor. Process with the crumbled blue cheese until smooth, then season with freshly ground black pepper. Spoon into the four artichoke bottoms, forming the purée into a dome. Place in a baking dish.
In a small bowl, mix the breadcrumbs and half the butter together and sprinkle on top. Drizzle with the remaining melted butter and bake for 20 minutes, or until golden brown. In the picture, the artichokes are garnished with watercress.