Appears in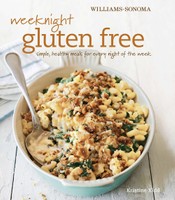 Method
almonds, hazelnuts, walnuts, pumpkin seeds
If you are serving soft-textured foods, nuts can add a wonderful texture to contrast with the dish. You'll need 2–4 tablespoons chopped toasted nuts or seeds.
Quinoa with Other Ingredients
chickpeas, chopped feta, chopped kalamata olives
Almost any ingredient can be mixed into quinoa, thanks to its neutral flavor. Try the suggestions above, or experiment with your favorite ingredients. You'll need ¼–½ cup (2–4 fl oz/60–125 ml).