Appears in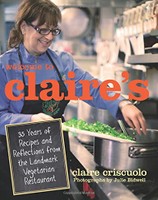 Ingredients
1 bunch (about 1¼ pounds) organic kale
2 tablespoons extra-virgin olive oil
5 cloves garlic, sliced
4 medium carrots, cut on the diagonal into ¼-inch slices
15 medium shiitake mushrooms (about 4 ounces), stems removed and caps sliced into thirds
Sea salt
White pepper
½ teaspoon crushed red pepper flakes, divided
2 tablespoons freshly squeezed lemon juice (about ½ lemon)
Method
Set a large bowl in the sink and fill it two-thirds with cool water.
Hold 1 stalk of kale at a time in your hand and fold the leaves in half lengthwise, over the stem. Using your other hand, starting at the top of the stem, gently but firmly tug the leaves down and away from the stem. Using both hands, tear the leaves into medium-size pieces and drop them into the bowl of water. Discard the stripped stems or save them for a broth. Repeat with the remaining stalks of kale.
Set a large bowl near the sink. Swish the kale around in the prepared bowl of water to remove any dirt. Using your hands, lift out a double handful of kale. Shake off the excess water, allowing most of the water to drip into the sink, leaving just the water that clings to the leaves. Set this in the bowl you put by the sink. Lift out and shake off excess water from the remaining kale. Set aside.
Heat the olive oil in a heavy pot over medium heat.
Add the garlic, carrots, and the shiitake mushrooms. Sprinkle lightly with sea salt, white pepper, and ¼ teaspoon of the red pepper flakes. Add the kale and sprinkle lightly with sea salt, white pepper, and the remaining ¼ teaspoon red pepper flakes. Cover the pan. Cook, covered for 10-12 minutes, until the kale is wilted. Using two wooden spoons, toss the vegetables to combine. Cover and continue cooking for about 5 minutes, or until the kale is tender to your preference. Drizzle the lemon juice over the top of the vegetables and toss lightly to coat. Taste for seasoning.