Appears in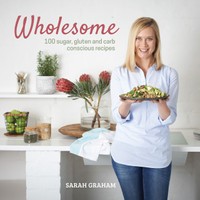 Preparation time 10 minutes
Cooking time 20–25 minutes (mostly unattended)
Ingredients
What you'll Need
½ Tbsp olive oil
½ Tbsp butter
1 tsp ground cumin
1 heaped tsp ground coriander
1 tsp dried chilli flakes (or half for a milder version)
2 tsp grated fresh ginger
1 tsp tamarind paste (if available)
1 large clove garlic, crushed
3 cups good-quality stock
¼ cup red lentils
10 medium carrots, roughly chopped
1 × 400 ml can coconut milk
To serve
1 Tbsp flaked almonds and/or small handful lightly toasted coconut shavings
small handful fresh coriander, roughly chopped
lime wedges
Method
What to do
In a large saucepan, heat the olive oil and butter over medium heat until the butter starts to foam. Add the spices, ginger, tamarind (if using) and garlic and cook for about 1 minute until fragrant.
Add the stock and bring to a gentle bubble. Add the lentils and carrots and leave to cook for 15–20 minutes, or until the carrots are tender and can be easily pierced with a knife.
Add the coconut milk (reserve a tablespoon or two for serving), stir through, remove the saucepan from the heat and allow to cool for about 10 minutes before blending until smooth.
Divide the soup between warmed bowls, garnish with a drizzle of coconut milk, and then scatter over a few nuts and/or coconut shavings, and a little roughly chopped fresh coriander before serving immediately. Squeeze over fresh lime juice to taste.
© 2017 All rights reserved. Published by Struik.