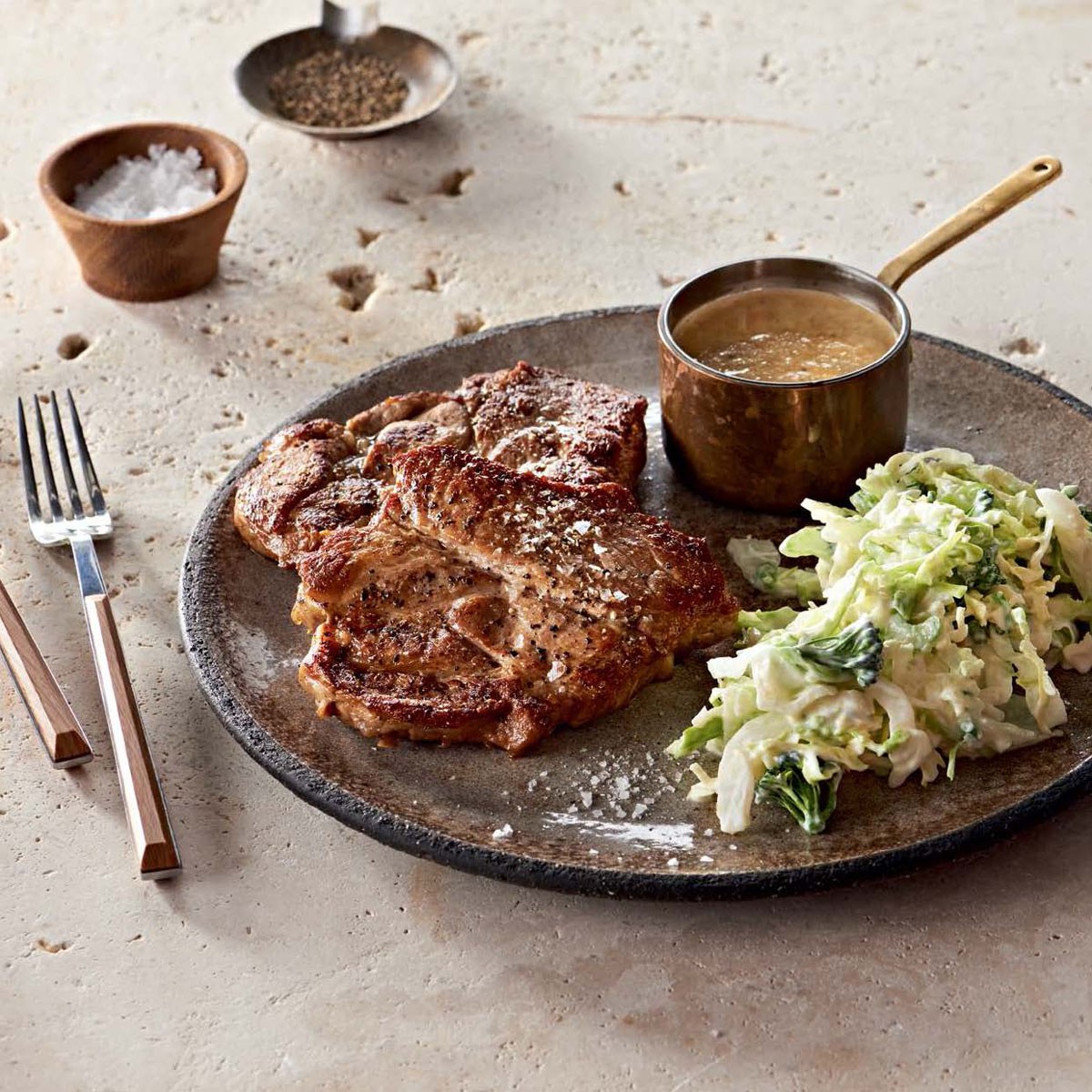 Appears in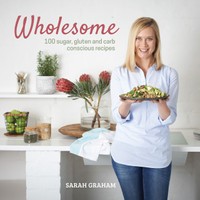 Preparation time 10 minutes
Cooking time 10 minutes
Ingredients
What you'll Need
4 pork chops (or pork steaks)
generous pinch each of salt and freshly ground black pepper
1 Tbsp olive oil
1 Tbsp Dijon mustard
½ cup fresh cream
Broccoli and fennel slaw
½ small cabbage, finely chopped
1 bulb fennel, finely sliced
2–3 stalks tenderstem broccoli, finely sliced
1 green apple, cored and grated
2 sticks celery, finely chopped
2 Tbsp lemon juice
1 cup Greek yoghurt
1–2 Tbsp chopped fresh dill and/or mint
⅓ cup roasted pecan nuts or walnuts, roughly chopped (or 3 Tbsp toasted sunflower seeds)
Method
What to do
Make the slaw first (it's easiest using a food processor and just finely slicing everything together) by mixing all the ingredients together. Set aside in the fridge until just before serving.
Season the pork with salt and pepper on both sides. Heat the olive oil in a large pan over medium-high heat and brown the meat for 3–4 minutes on each side, or until golden and no longer pink in the middle.
Remove the pork chops from the pan and set aside on a warmed plate to rest. Add the mustard and cream to the pan, stir and leave to simmer for a minute, adding a little extra hot water to loosen if necessary. Check for seasoning, adjust if necessary and then remove from the heat.
Serve the pork chops with the slaw and the creamy mustard sauce on the side.
,