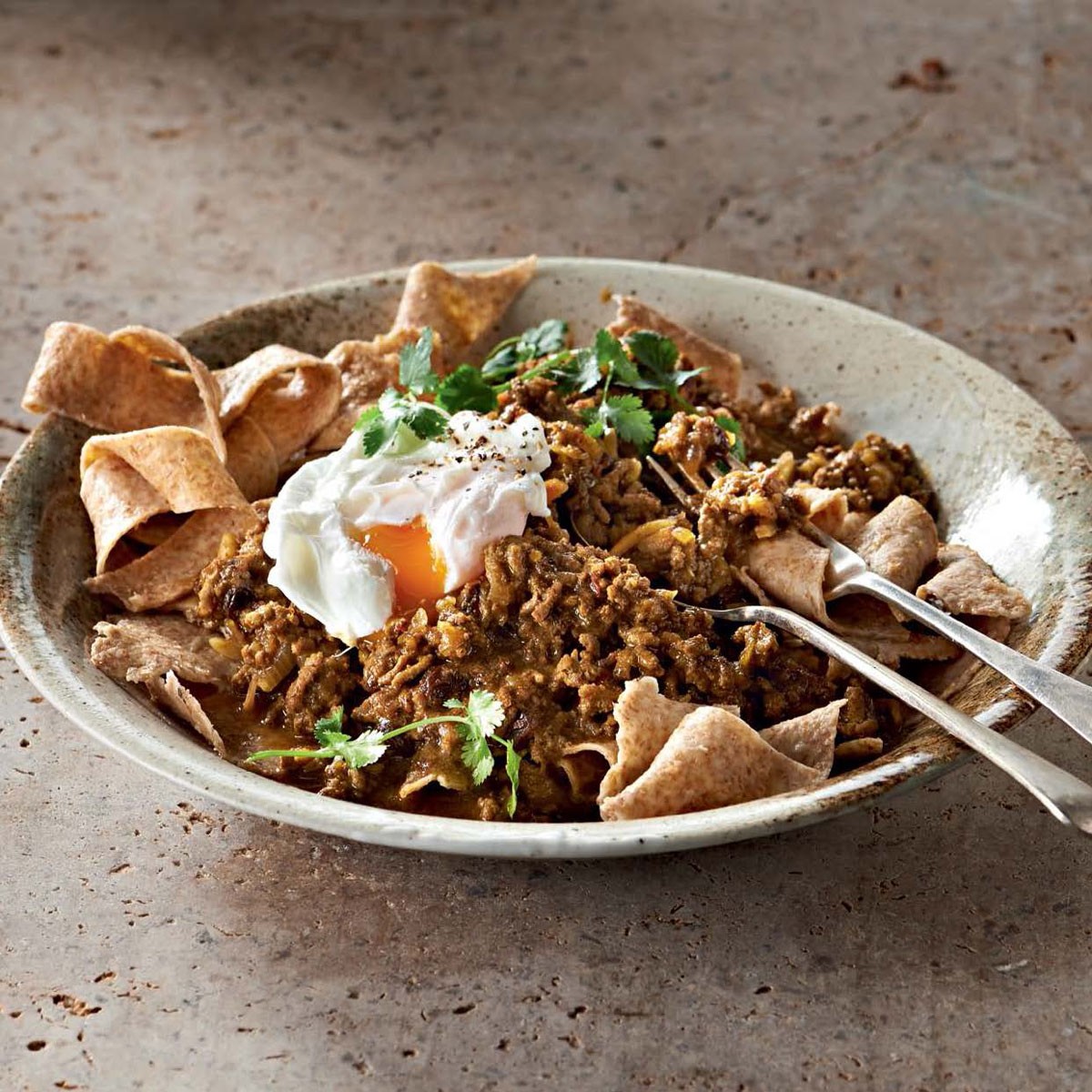 Appears in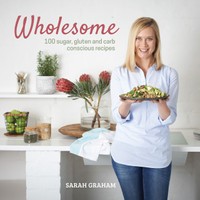 Preparation time 15 minutes
Cooking time 30 minutes
Ingredients
What you'll Need
400 g wholewheat pappardelle (or gluten-free pasta of your choice)
4 eggs, soft-boiled or poached, for serving (optional)
chopped fresh parsley or coriander, for serving
Bobotie
1 Tbsp olive oil
1 Tbsp butter
400 g beef or lamb mince
2 medium-sized onions, chopped
1 clove garlic, minced
1 apple, peeled, cored and grated
1 tsp grated fresh ginger
2 tsp medium curry powder
1 tsp ground coriander
1 tsp turmeric
½ tsp ground cinnamon
½ tsp dried chilli flakes
½ tsp dried mixed herbs
3 dates, soaked in hot water for a few minutes and then pitted and finely chopped
½ tsp salt
pinch of freshly ground black pepper
1 Tbsp lemon juice
⅓ cup seedless raisins
2 Tbsp flaked almonds
Method
What to do
Heat the oil and butter in a large pan over medium-high heat and fry the mince, stirring often until loose and crumbly. Add the onions and fry until soft and translucent.
Add the garlic, apple, ginger, spices, dried herbs and dates and continue cooking for another minute. Season with salt, pepper and lemon juice, then add the raisins and almonds. Add ¼ cup hot water and leave the sauce to continue cooking over a gentle heat for about 20 minutes while you make the pasta and prepare the eggs. Add extra water to the sauce if necessary as it cooks, another ¼ cup at a time.
Cook the pasta in a large saucepan of salted boiling water until al dente. Drain, drizzle with a little olive oil and divide between warmed serving bowls. Top with the bobotie mixture and a poached or boiled egg, scatter over fresh herbs and serve immediately.
,