Appears in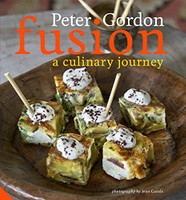 Fresh coriander (or cilantro as it's called in America) seems to split people on either side of the taste fence. I for one adore it, finding the flavour incredibly refreshing and vibrant. I love the way it enlivens dishes from Thai coconut curries through to roasted baby beetroot tossed with olive oil and lemon juice. However, after years of cooking for restaurant customers, I realise there are many of you out there who just don't have the same response - many likening it to soapy parsley. On the other hand, coriander seeds seem to please most people, and I've yet to be asked by a customer if I could avoid adding coriander seeds to any of my dishes. The seeds have a lovely citrus aroma and flavour and, as such, Europeans have added them to rye bread, hearty sausages and the likes for many years.
Coriander is thought to have originated in South-West Asia and Mediterranean North Africa, although the exact birthplace of this wonderful herb has never been pinpointed. Coriander seeds were found in the tomb of Tutankhamun; it has been grown in Greece and Turkey seemingly forever; and the seeds have emerged from Bronze Age sites in Eastern Europe. The Romans are thought to have introduced coriander into Britain when they ruled the land, but it's interesting that whilst the seeds have happily been used in Europe's many cuisines, the leaves, stem and roots are all but ignored. What is glaringly obvious from a Fusion point of view is that this herb, so closely associated with Thai, Vietnamese and Mexican cuisines, did not actually originate in any of these regions.
Trade routes, yet again, can be credited with the spread of coriander seeds and, therefore, the plant itself around the world. Thai curry pastes frequently have coriander seeds in them, as do many Indian spice mixes, where coriander is called dhania. In Belgium, there are beers brewed with the addition of the seeds, and in South Africa the traditional Boerewors sausage wouldn't be such without the flavour from the seeds. In Mexico, the leaves are added to many of that country's delicious salsa and sauces, and in Portugal, which seems to be the only European stronghold of the herb, it can be found extensively in dishes. The Chinese have a liking for the leaves especially in the Guangdong region, and whilst I could easily find sugar-coated coriander seeds in Istanbul (eaten as a snack), it was hard to find fresh coriander when I first started going to Turkey back in 1999.
Indians have a love affair with coriander in all its forms. I've eaten many a watery but tasty vegetable curry strewn with the leaves and topped with fried curry leaves and mustard seeds. I've seen coriander seeds toasted in a heavy pan before being smashed and added to a lentil soup (dahl) in both India and Nepal, and the smell of these toasting seeds is really lovely.
I also like to use the seeds in desserts - especially in baked foods like shortbread and focaccia. Infuse a spoonful of lightly toasted seeds in elderflower syrup for 24 hours before churning it to make a fantastic summer sorbet. Warm some crushed seeds in cream to add a wee twist to a traditional Italian panna cotta. The leaves are great when used as a herb sprinkled on everything from a cold beef salad through to a fish stew enlivened with saffron and shredded ginger. Remember too that the root of coriander is packed full of flavour, so if you're able to buy it with the root on make sure you simply bash it a little and add to soups and stews towards the end of cooking to impart some extra flavour, or chop it finely then pound it with some chilli, sugar, garlic and lime juice to make a wonderful Thai-inspired dressing.
© 2010 Peter Gordon. All rights reserved.