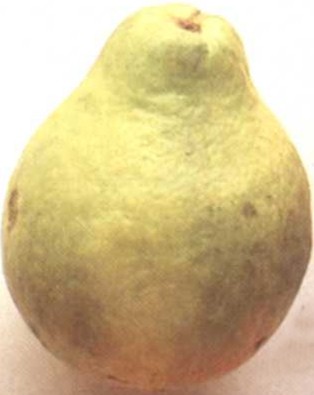 A tropical fruit, available in the spring and summer. Guavas can be round or pear-shaped and usually have yellow skins with pink flesh. Available fresh or canned, they are delicious in fruit salads, desserts and cakes, and their sharp taste makes them useful for stewing and making tarts and preserves. Cut into quarters, peel and eat the flesh and pips. Use immediately or add lemon juice to prevent discoloration.
Low-fat. High in fibre, iron and vitamin C.
© 1986 Colin Spencer. All rights reserved.