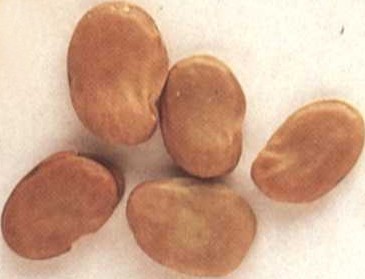 These large pale brown beans are available fresh, dried or canned. They are most often eaten fresh, though the dried beans are very popular in many European countries. In their dried state broad beans need long and slow cooking. They can be eaten on their own, in casseroles and in salads.
Low-fat. High in fibre, phosphorus, iron, copper, niacin, vitamins B1 and C.
© 1986 Colin Spencer. All rights reserved.