Appears in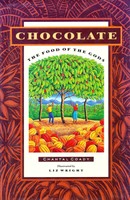 Although the chocolate trade developed throughout the eighteenth century, it is clear from old shop cards, as well as housekeeping accounts kept by customers, that in England not all chocolate was sold by specialists. The Russells of Bloomsbury bought their chocolate not from a chocolate maker but from a grocer who supplied them with many other products. Likewise the Purefoys, a landed Buckinghamshire family, used an agent who bought their chocolate from a grocer called Moulson. Such families living on country estates produced many of their own basic wants, but ordered luxuries such as chocolate, tea and sugar from London grocers. They employed agents who organized the purchasing and transport of such items. Mrs Purefoy, a very determined lady, kept a close eye on these transactions. On one occasion she wrote that the chocolate was so bitter and highly dried that she could not drink it. Perhaps the grocer had heated it too long or too quickly. This complaint also illustrates the variations in quality which one might expect from such small workshops.
Another grocer who supplied chocolate was a woman, Teresa Mocenni of Siena. She was both friend and supplier of the Countess of Albany (Bonnie Prince Charlie's widow) when she lived in Florence. Letters written by the Countess echo this awareness of variations in recipe and quality of chocolate. On 28 November 1797 she wrote saying that the chocolate was good, but she preferred more vanilla. On 25 July 1798 she said the chocolate would be as good as Livornese if it were worked a little more, and smoother. And again on 25 April 1801 she asked for chocolate pastilles, saying, 'Put in as much Vanilla as you can. I would prefer to have the best chocolate even if it is dear.'
In England, chocolate was a very rare luxury for middle-class people. A lawyer called Burrell, living on the then large income of £300 a year, kept a diary between 1691 and 1711, in which he mentions the new hot chocolate drink twice only, once as a gift and once when he drank chocolate in London. The account books of Sarah Fell, of Swarthmoor Hall, include this entry: 'I penny was spent on chocoleta, in November 1675.' She was married to George Fox, founder of the Society of Friends. This may well be the earliest-known reference to a Quaker in connection with chocolate.
Middle-class people living in the country relied on travelling tradesmen for goods not produced locally. For example, the Reverend William Cole was visited from time to time by the Cartwright brothers, who were lace buyers visiting their workers. On one occasion in the Bletchley Diaries, Cole records that they brought him 2lbs of chocolate. It is not clear whether this was as a gift or in exchange for some other service. Clearly some middle-class families did obtain chocolate, but the supply was infrecment and not to be relied upon.
One young lady, Miss Elizabeth Cartwright, who lived on the edge of Nottingham, wrote teasing letters to her good friend Mr Dodsley. He had failed to arrive on two occasions when she had awaited him:
. . . the Chocolate ready, the Balm Tea prepaid, my cap put on much tighter than usual; all this done two mornings together, yet no Mr. Dodsley appeared.
The accounts of Abraham Dent, who kept a grocers, mercers and stationers shop in Kirkby Stephen, indicate that chocolate usage in the north of England in the eighteenth century was minimal. Between 1762 and 1765 tea appears often, coffee rarely, and cocoa only once.
So in the course of the three hundred years that had passed since Columbus brought the first cocoa beans back from the New World, the drink of chocolate had slowly evolved into the most appreciated drink of the royal and aristocratic classes throughout Europe. This eminence was already being challenged by coffee and tea, but chocolate, first as a drink and later to eat, was to spread throughout the world, and is still one of the best-loved indulgences today. Its use, even at the end of the eighteenth century, was still confined almost exclusively to the rich and aristocratic, however, and can therefore be compared to the drinking of champagne in our times. The middle and lower classes would have to wait until the nineteenth and twentieth centuries, when reductions in taxation, large-scale manufacturing and improvements in processing and transport would finally enable them too to take part in the great chocolate adventure.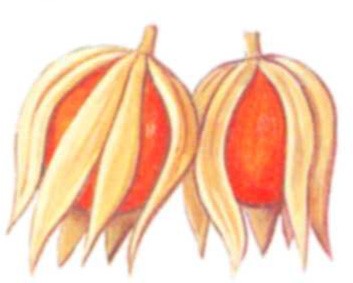 © 1993 Chantal Coady. All rights reserved.