Appears in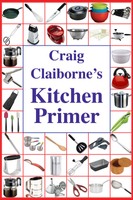 The Essential Thing to look for in purchasing fish or shellfish is freshness. Smell is the best clue to freshness. If the fish smells clean and pure, chances are it is fresh. If it smells high, discard or otherwise shun it.
In addition, freshness in a fish is determined by the color of the eyes and the gills. The eyes should be crystal clear or nearly so and the gills should be bright red.
Here are several basic recipes for fish and shellfish.
© 1969 Craig Claiborne estate. All rights reserved.