Appears in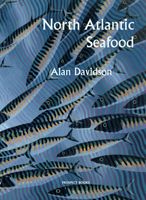 Part One. Works to do with the catalogues of species.
This list of publications from which I have quoted or which I have consulted only includes those directly relevant to the catalogues. I have only included the name of the publisher where this seems likely to be helpful to the reader. F.A.O. stands for the Food and Agriculture Organization of the United Nations.
ABBOTT, R. TUCKER, Seashells of North America, New York, 1968.
ADEMA, J. P. H. M., Krabben van Nederland en Belgie, Nationaal Naturrhistorisch Museum, Leiden, 1991.
AFLALO, F. G., The Sea-fishing Industry of England and Wales, London, 1904.
ALBUQUERQUE, ROLANDA MARIA, Peixes de Portugal e ilhas adjacentes, originally published in Portugaliae Acta Biologica (B), Volume V, 1954–6.
ALLEN, J. A., Crustacea: Euphausiacea and Decapoda, in the series on the Fauna of the Clyde Sea area, Scottish Marine Biological Association, Millport, 1967.
American Fisheries Society, A list of Common and Scientific Names of Fishes from the United States and Canada, 3rd edition, Ann Arbor, Michigan, 1970.
ANDERSSON, K. A. (chief editor), Fiskar och Fiske i Norden (in two volumes, of which Volume I deals with the marine fishes), 3rd printing, Stockholm, 1964.
Anon., 'The History of Trawling', important article in the Fish Trades Gazette and Poultry, Game and Rabbit Trades Chronicle of 19 March 1921.
Anon., Trade Marks of British Herring Curers, Leslie and Co., Aberdeen, 1909.
ARNOLD, AUGUSTA FOOTE, The Sea-Beach at Ebb-Tide, 1901, reprinted New York, 1968.
BARRETT, JOHN, Life on the Sea Shore, Collins, London, 1974.
BEEDHAM, GORDON E., Identification of the British Mollusca, Hulton Educational Publications, Amersham, 1972.
BERTRAM, JAMES G., The Harvest of the Sea, London, 1873.
BIGELOW, H. B., and SCHROEDER, W. C., Fishes of the Gulf of Maine (Fishery Bulletin No. 74 of the Fish and Wildlife Service), U.S. Government Printing Office, 1953.
BöĐvarsson, ÁRNI (ed.), Íslensk Orðabók, Mál Menning, Reykjavìk, 1996.
BONAPARTE, C. L., Iconografia della Fauna italica per le quattro classi degli Animali Vertebrati, Tome III: Pesci, Rome, 1832.
BREDER, CHARLES M., JR. Field Book of Marine Fishes of the Atlantic Coast, Putnam's, New York and London, 1929.
BRøndegaard, V. J., Volk og Fauna, Dansk Etnoozoologi Bind 1, Rosenkilde og Bagger, Copenhagen, 1985.
BUCKLAND, FRANK, The Natural History of British Fishes, S.P.C.K., London, 1883.
BURGESS, G. H. O., Developments in Handling and Processing Fish, Fishing News, 1965.
BURGESS, G. H. O., The Curious World of Frank Buckland, Baker, London, 1967.
BURGESS, G. H. O., and others, Fish handling and processing, H.M.S.O., 1965.
CADDY, J. F., CHANDLER, R. A., and WILDER, D. G., 'Biology and Commercial Potential of Several Underexploited Molluscs and Crustacea on the Atlantic Coast of Canada', in Proceedings of the Government–Industry Meeting on the Utilization of Atlantic Marine Resources, Montreal, 1974.
Canadian Department of Fisheries and Forestry, Fisheries Fact Sheets, issued bound together in a single booklet, Ottawa, undated but (?) 1960s.
'CHATCHIP' (MR W. LOFTAS), The Fish Frier and his Trade, London, c. 1923.
CHRISTIANSEN, MARIT E., Crustacea Decapoda Brachyura (No. 2 in the series Marine Invertebrates of Scandinavia), Universitetsforlaget, Oslo, 1969.
CLARK, ELEANOR, The Oysters of Locmariaquer, London, 1965.
COHEN, ANNE C., The Systematics and Distribution of Loligo . . . in the western North Atlantic, reprinted from Malacalogia, 1976.
COHEN, DANIEL M., et al (ed.), Gadiform Fishes of the World, (F.A.O. Species Catalogue, vol 10), F.A.O., Rome, 1990.
COLLETTE, BRUCE B. & NAUEN, CORNELIA, E., Scombrids of the World, (F.A.O. Species Catalogue, vol 2), F.A.O., Rome, 1983.
COMPAGNO, LEONARD, J. V., Sharks of the World, pts 1 & 2 (F.A.O. Species Catalogue, vol 4), Rome F.A.O., 1983.
CONNELL, J. J., Control of Fish Quality, Fishing News (Books), 1975.
CONSEIL Permanent International pour l'Exploration de la Mer, Catalogue des poissons du nord de l'Europe, avec les noms vulgaires dont on se sert dans les langues de cette region, 2nd edition, Copenhagen, 1914.
Conseil Permanent International pour l'Exploration de la Mer, Faune ichthyologique de l'Atlantique Nord, Copenhagen, 1929–31.
COUCH, JONATHAN, A History of the Fishes of the British Islands, London, 1877–8.
COX, IAN (ed.), The Scallop – Studies of a shell and its influences on humankind, Shell Transport and Trading Company, London, 1957.
CUTTING, CHARLES L., Fish Saving: A History of Fish Processing from Ancient to Modern Times, Leonard Hill, London, 1955.
Danish Polar Centre, A Multi-language Dictionary of Flora and Fauna Species in Greenland, Danish Polar Centre, 2001.
DAVIDSON, ALAN, The Oxford Companion to Food, Oxford, 1999.
DAVIDSON, ALAN, Mediterranean Seafood, new edition, Totnes, 2002.
DAVIDSON, ALAN, Seafood of South-East Asia, new edition, Totnes, 2003.
DAVIDSON, ALAN, The Tio Pepe Guide to the Seafood of Spain & Portugal, Santana Books, Malaga, 2002.
DAY, FRANCIS, The Fishes of Great Britain and Ireland, Volumes I and II, London, 1880–84.
DE CASTRO, JERONIMO de MELO OSORIO, Nomenclatura portuguesa do pescado, publication no. 39, Gabinete de estudos das pescas, Lisbon, 1967.
DE HAAS, WERNER, and KNORR, FREDY, Was lebt im Meer an Europas Kusten?, Stuttgart, 1971.
DE KAY, JAMES E., The Mollusca, Volume 5 of the Natural History of New York, Albany, N. Y. 1843.
DEMEL, KAZIMIERZ, Zycie Morza, Gdansk, 1974.
DE VOE, THOMAS F., The Market Assistant, Orange Judd & Co., New York, 1866.
EDMONSTON, ELIZA, Sketches and Tales of Shetland, Edinburgh & London, 1856.
F.A.O., Fish Names in the European Community (Torry Adv. Note 96), Aberdeen, 1989.
F.A.O., Species Identification Sheets for the Mediterranean and the Black Sea, Rome, 1973.
FARFANTE, ISABEL Pérez, Western Atlantic Shrimps of the genus Penaeus, Fishery Bulletin, Volume 67, No. 3, U.S. Department of the Interior, 1969.
FARRAN, G. P., Local Irish Names of Fishes, reprinted from the Irish Naturalists' Journal, Volume VIII, Nos. 9–12, 1946.
FESTING, SALLY, Fishermen [of Norfolk], David and Charles, Newton Abbot, 1977.
FORBES, E., and HANLEY, S., A History of British Mollusca and their Shells, 4 volumes, London, 1849–53.
GANONG, W. F., The Economic Mollusca of Acadia, reprinted from Bulletin No. VIII of the Natural History Society of New Brunswick, St John, N.B., 1889.
GASKELL, T. F., The Gulf Stream, Cassell, London, 1972.
GIBBONS, EUELL, Stalking the Blue-Eyed Scallop, New York, 1964.
GOODE, G. B., and BEAN, T. H., Oceanic Ichthyology (a treatise on the deep-sea and pelagic fishes of the world, based chiefly upon the collections made by steamers Blake, Albatross and Fish Hawk in the northwestern Atlantic), published as a Special Bulletin of the U.S. National Museum, 1896.
GOODE, G. BROWN, and a staff of associates, The Fisheries and Fishery Industries of the United States (comprising Sections I to III in seven volumes, of which Section I, The Natural History of Useful Aquatic Animals, is the most pertinent to the present book), Washington, Government Printing Office, 1884–7.
GOODLAD, C. A., Shetland Fishing Saga, the Shetland Times, 1971.
GOUSSET, J., and TIXERANT, G., Les produits de la pêche, publication of the official French periodical Informations Techniques des Services Vétérinaires, Issy-les-Moulineaux, undated but (?) late 1960s.
GRAHAM, ALASTAIR, British Prosobranch and other Operculate Gastropod Molluscs, Academic Press, London and New York, 1971.
GUNARSSON, KARL, et al., Sjávarnytjar við Island, Reykjavìk, 1998.
HAYWARD, P. J. & RYLAND, J. S. (eds.), Handbook of the Marine Fauna of NorthWest Europe, Oxford University Press, Oxford, 1995.
HEILER, VAN CAMPEN, Salt Water Fishing, Knopf, New York, 1946.
HILDEBRAND, S. F., and SCHROEDER, W. C., Fishes of Chesapeake Bay, originally published in 1928 in the Bulletin of the U.S. Bureau of Fisheries, reprinted as a separate book for the Smithsonian Institution, 1972.
HOLDSWORTH E. W. H., Deep-sea Fishing and Fishing Boats, London, 1874.
HOLTHUIS, L. B., Decapoda Natantia, Macrura Reptantia, Anomura en Stomatopoda, Volumes IX, X in Fauna van Nederland (ed. Boschma), 1950.
HOLTHUIS, L. B., Marine Lobsters of the World (F.A.O. Species Catalogue, volume 13), F.A.O., Rome, 1991.
HOLTHUIS, L. B., Shrimps and Prawns of the World (F.A.O. Species Catalogue, volume 1), F.A.O., Rome, 1980.
I.C.E.S., I.C.E.S. List of Names of Fish and Shellfish . . . , reprinted from the Bulletin Statistique Cons. Internat. Explor. de la Mer, Volume 49.
INGLE, RAY, A Guide to the Seashore, Hamlyn, London, 1969.
JEFFREYS, J. GWYN, British Conchology, 5 volumes, London, 1862–9.
JENKINS, J. GERAINT, Nets and Coracles (as used for fishing, especially in Wales), David and Charles, Newton Abbot, 1974.
JENKINS, J. TRAVIS, The Fishes of the British Isles, 2nd edition, London, 1936.
JONES, WILLIAM, The Broad, Broad Ocean and Some of its Inhabitants, 3rd edition, London, (?) 1884.
Jónsson, GUNNAR, Fiskaliffraeði, Reykjavik, 1972.
Jónsson, GUNNAR, Sjávardyraorðabók Dr. Gunnars Jónssonar, Marine Reserach Institute, Reykjavìk, 1997.
JORDAN, D. S., and EVERMANN, B. W., American Food and Game Fishes, New York, 1902.
JORDAN, D. S., and EVERMANN, B. W., The Fishes of North and Middle America, in four large volumes, Bulletin of the U. S. National Museum, 1896–1900.
JOUBIN, LOUIS, and LE DANOIS (eds.), Catalogue illustré des animaux marins comestibles des côtes de France et des mers limitrophes, Office Scientifique et Technique des Pêches maritimes, Paris, 1925.
KILAJ, ANDRZEJ, and RUTKOWICZ, STANIS¬aw, Atlas Ryb Pólnocnego Atlantyku, Gdansk, 1970.
KORNHALL, DAVID, Sydsvenska Fisknamm (a book on vernacular Swedish names for fish), Lund, 1968.
KREUZER, RUDOLF (ed.), Fishery Products, Fishing News (Books), 1974.
KRøyer, HENRIK, Danmarks Fiske, Copenhagen, 1843–53.
KURLANSKY, MARK, Cod, Jonathan Cape, London, 1998.
LANE, FRANK W., Kingdom of the Octopus, Jarrolds, London, 1957.
LARSVIK, MARTIN, Svenska Namn på Marina Evertebrattaxa, Marine Biology Laboratory, Tjärnö, 1999.
LEIM, A. H., and SCOTT, W. B., Fishes of the Atlantic Coast of Canada, Bulletin No. 155 of the Fisheries Research Board of Canada, Ottawa, 1966.
LEWES, G. H., Sea-Side Studies at Ilfracombe, Tenby, The Scilly Islands, and Jersey, 2nd edition, Edinburgh and London, 1860.
LIPPSON, ALICE JANE, The Chesapeake Bay in Maryland, an atlas of natural resources, Johns Hopkins University Press, 1973.
LOVELL, M. S., The Edible Mollusca of Great Britain and Ireland, with Recipes for Cooking Them, 2nd edition, London, 1884.
LOZANO, F., Nomenclatura ictiolóìgica – Nombres cientificos y vulgares de los peces españoles, Instituto Español de Oceanografìa, Madrid, 1963.
LOZANO y REY, L., Los principales peces marinos y fluviales de España, 3rd edition, revised by Fernando Lozano Cabo, Madrid, 1964.
MACLEOD, R. D., Key to the Names of British Fishes, Mammals, Amphibians and Reptiles, Pitman, London, 1956.
MCCORMICK, HAROLD W., ALLEN, TOM, and YOUNG, CAPTAIN WILLIAM, Shadows in the Sea: The Sharks, Skates and Rays, Chilton Company, Philadelphia and New York, 1963.
McMILLAN, NORA F., British Shells, Warne, London, 1968.
Marine Biological Association of the United Kingdom, Plymouth Marine Fauna, 3rd edition, Plymouth, 1957.
MOEN, FRANK EMIL & SVENSEN, ERLING, Dyreliv i Havet, KOM Forlag, Kristiansund, 2000.
MOULE, THOMAS, Heraldry of Fish, van Voorst, London, 1842.
MURIE, DR JAMES, Report on the Sea Fisheries and Fishing Industries of the Thames Estuary, London, 1903.
MUUS, BENT J., Skallus, SøtÆnder, BlÆksprutter (Volume 65 of Danmarks Fauna, covering among other subjects the cephalopods), Copenhagen, 1959.
MUUS, BENT J., and DAHLSTRøm, PREBEN, Sea Fishes of Britain and North Western Europe, published in Danish in 1964; English edition, Collins, 1974.
NETBOY, ANTHONY, The Atlantic Salmon, A Vanishing Species?, London, 1968.
NEWTON, LILY, A Handbook of the British Seaweeds, British Museum (Natural History), 1931.
NEWTON, LILY, Seaweed Utilisation, Sampson Low, London, 1951.
NORREVANG, A., AND MEYER, T. J. (eds.). Danmarks Natur, Volume 3 (The Sea), and Volume 10 (Greenland and the Faroes), Copenhagen, 1968 and 1971.
O Ce̊eidigh, Pådraig, A List of Irish Marine Decapod Crustacea, National Museum of Ireland, Dublin, 1963.
O.E.C.D., Multilingual Dictionary of Fish and Fish Products, Paris, 1968.
OGBURN, CHARLTON, JR, The Winter Beach, Clarion, New York, 1971.
OSKARSSON, INGIMAR, Skeldârafána Islands, Volume I, Samlokur i Sjó, and Volume II, Saesniglar med Skel (Icelandic single shells and bivalves), Volume I, 2nd edition, Reykjavik, 1964; Volume II, Reykjavik, 1962.
PARNELL, RICHARD, The Natural History of the Fishes of the Firth of Forth and Tributaries, Edinburgh, 1838.
PARSONS, L. S., MERCER, M. C., WELLER, R., and CAMPBELL, J. S., 'Distribution, Abundance and Biology of Some Underexploited Northwest Atlantic Finfish and Shellfish', in Proceedings of the Government–Industry Meeting on the Utilization of Atlantic Marine Resources, Montreal, 1974.
PEARSON, JOHN C. (selected and edited), The Fish and Fisheries of Colonial North America (a documentary history of fishing resources of the United States and Canada), in 4 volumes, U.S. Fish and Wildlife Service, Washington, 1972.
PERLMUTTER, ALFRED, Guide to Marine Fishes, New York, 1961.
PETHON, pER, Aschehougs Store Fiskebok, Aschehoug, Oslo, 1998.
POLL, MAX, Poissons marins, in the series Faune de Belgique, Royal Natural History Museum, Brussels, 1947.
POULSEN, Jóhan HENDRIK W., (ed.), Føroysk Orðabók, Tórshavn, 1998.
RASS, PROFESSOR T. S. (ed.), Rӯbӯ (Fish), Volume IV, Part 1, in the series Zihzn' Zhivotnӯkh (Life of animals), Prosveshchenie Publishing House, Moscow, 1971.
RATHBUN, RICHARD, 'Crustaceans', in the publication of the U.S. Commission of Fish and Fisheries cited under Goode, 1884.
REDEKE, H. C., De Visschen van Nederland, Leiden, 1941.
RENDALL, ROBERT, Orkney Shore, Kirkwall, 1973.
RICKER, W. E., Russian–English Dictionary for Students of Fisheries and Aquatic Biology, Bulletin 183 of the Fisheries Research Board of Canada, 1973.
ROLLEFSEN, GUNNAR (chief editor), Havet og våre fisker (a manual of Norwegian sea fish), Volumes I and II, Bergen, 1960–62.
RUENESS, JAN, Alger i Farger, Almater Forlag, Oslo, 1998.
SÆmundsson, BJARNI, Fiskarnir (Pisces Islandiae), Reykjavik, 1926.
SÆmundsson, BJARNI, Marine Pisces [of Iceland], in the Zoology of Iceland, Volume IV, Part 72, Copenhagen and Reykjavik, 1949.
SARS, G. O., Mollusca Regionis Arcticae Norvegiae, Christiania, 1878.
SATTERTHWAITE, ANN, 'Fish Mongers in the Concrete Jungle – A Case against Sterilising the Urban Waterfront' (case studies of Washington D.C., Annapolis, Charleston and Boston), unpublished monograph, 1974.
SCHMITT, WALDO L., Crustaceans, University of Michigan Press, 1965.
Seamark Scandinavia, Dictionary of Common Fish Species Caught around the Faroe Islands, Torshavn.
Sears Foundation, Fishes of the Western North Atlantic (a continuing series of large volumes), New Haven, Conn., from 1948.
SIMMONDS, P. L., The Commercial Products of the Sea, 2nd edition, London, 1883.
SMITT, PROFESSOR F. A., A History of Scandinavian Fishes, 2nd edition, Stockholm and London, 1893.
STEP, EDWARD, Shell Life, Warne, London and New York, 1901.
STEP, EDWARD, A Naturalist's Holiday – Idle Hours on the Cornish Coast, Thomas Nelson, London, undated but c. 1910.
STEPHENSON, K., Crustacea Decapoda [of Iceland], in the Zoology of Iceland, Volume III, Part 25, Copenhagen and Reykjavik, 1939.
STREET, PHILIP, The Crab and its Relatives, Faber and Faber, London, 1966.
STUXBERG, ANTON, Sveriges och Norges Fiskar, Göteborg, 1895.
TEBBLE, NORMAN, British Bivalve Seashells, The British Museum (Natural History), London, 1966.
Torry Research Station, numerous pamphlets in the series of Torry Advisory Notes on the preservation and marketing of fish etc.
TEUBNER, CHRISTIAN, Das Große Buch vom Fisch, Teubner Edition, Füssen, 1987.
UNESCO, Check-list of the fishes of the north-eastern Atlantic and of the Mediterranean, Volumes I and II, Paris, 1973.
UNESCO (ed. Whitehead, P. J. P., et al.), Fishes of the North-eastern Atlantic and the Mediterranean, volumes I–III, Paris, 1984.
USHAKOV, P. V., and others, Atlas of the invertebrates of the Far-Eastern Seas of the U.S.S.R., Moscow and Leningrad, 1955.
VALLE, K. J., Suomen Kalat (Finnish fish), Helsingissä, 1934.
VON KOENEN, A., Das Norddeutsche Unter-Oligocän und seine Mollusken Fauna, Berlin, 1893.
WALLACE, F. W., Canadian Fisheries Manual, National Business Publications, Canada, (?) 1943.
WALLACE, F. W., Roving Fisherman: An Autobiography, Gardenvale, Quebec, 1955.
WARNER, G. F., The Biology of Crabs, Elek, London, 1977.
WARNER, WILLIAM W., Beautiful Swimmers – Watermen, Crabs and the Chesapeake Bay, Little, Brown, Boston and Toronto, 1976.
WATKIN, GERALD, British Food Fish, London, 1976.
WENT, A. E. J., and KENNEDY, M., List of Irish Fishes, 2nd edition, National Museum of Ireland, 1969.
WHEELER, ALWYNE, The Fishes of the British Isles and North-West Europe, Macmillan, London, 1969.
WHEELER, ALWYNE, (with illustrations by Peter Stebbing), Key to the Fishes of Northern Europe, Warne, London, 1978.
WHITEHEAD, PETER J. P. et al., Clupeoid Fishes of the World, Parts One and Two (F.A.O. Species Catalogue, volume 7), F.A.O., Rome, 1985.
WHITEHEAD, P. J. P., and TALWAR, P. K., Francis Day (1829–1889) and his Collection of Indian Fishes, British Museum (Natural History), London, 1976.
WHYMPER, F., The Fisheries of the World (an illustrated and descriptive record of The International Fisheries Exhibition, 1883), London, 1883.
WILLIAMS, AUSTIN B., Marine Decapod Crustaceans of the Carolinas, Fishery Bulletin, Volume 6, No. 1, of the U.S. Department of the Interior, 1965.
WOODING, FREDERICK H., The Book of Canadian Fishes, McGraw-Hill Ryerson, Toronto, undated but evidently later than 1972.
YARRELL, WILLIAM, A History of British Fishes, Volumes I and II, 3rd edition, London, 1859.
YONGE, C. M., The Sea Shore, Collins, London, 1949.
ZINN, DONALD J., The Handbook for Beach Strollers from Maine to Cape Hatteras, revised edition, The Pequot Press, Chester, Connecticut, 1975.
Part Two. Works to do with cookery.
The entries here are arranged by country, following the same order as the recipe sections. Titles in languages other than English and French, of which the meaning is not self-evident, are given in English as well as in the original language; or, where this seems more helpful, followed by a brief indication of the scope of the book. I have not included in the list the best-known general cookery books which are currently available in Britain and North America. This seemed unnecessary, although I am of course indebted to such books as well as to the more specialized ones which I bring to the reader's attention here.
Portugal
DE ALMEIDA, ETELVINA LOPES, ABC da Culinaria (a general Portuguese cookery book), 4th edition, (?) Lisbon, 1975.
DE SAMPAIO, ALBINO FORJAZ, Volu'pia a nona arte a gastronomia (Portuguese cookery and cookery books treated historically), Porto, 1940.
OLLEBOMA, ANTONIO M. DE OLIVEIRA BELLO, Culinária Portuguesa (Portuguese cookery), Lisbon, (?) 1936.
ROSA-LIMPO, BERTHA, O Livro de Pantagruel (a general Portuguese cookery book), Lisbon, 1945 and many editions thereafter.
VALENTE, MARìa ODETTE CORTES, Cozinha regional portuguesa (Regional cookery in Portugal), Coimbra, 1973.
Spain
Anon, Manual de cocina (recetario), Sección Femenina de F.E.T. y de las J.O.N.S., 15th edition, Madrid, 1965.
CALERA, ANA MARIA, La cocina vasca (Basque cookery); this major work, part of La Gran Enciclopedia Vasca, was published separately at Bilbao, 1971.
CASTILLO, JOSé, Manual de cocina económica vasca (Economical Basque dishes, including many fish dishes), 5th edition, Fuenterrabia, 1975.
CASTILLO, JOSé, Recetas económicas de pescado (Economical fish recipes), Fuenterrabìa, undated but (?) 1975.
DOMénech, IGNACIO, La nueva cocina elegante española, 6th edition, undated but (?) late 1920s.
GARCIA, GRACIANO (general editor), El libro de oro de la cocina española, Volume 4, Pescados, Mariscos (the seafood volume in an encyclopaedia of Spanish cookery), Oviedo, (?) 1960s.
MENDEL, JANET, Traditional Spanish Cooking, Garnet, Reading, 1996.
Pérez, DIONISIO, Guìa del buen comer español (Guide to good Spanish food), Madrid, 1929.
PRADERA, NICOLASA, La cocina de Nicolasa, Editorial Mayfe, Madrid, 1961.
PUGAY PARGA, MANUEL M., La Cocina Práctica, first published (?) in the early 1900s. 8th edition, La Coruña, 1916.
RAMìrez, LEONORA, El pescado en mi cocina (Fish in my cooking), Barcelona, 1968.
SEVILLA, MARIA JOSé, Life and Food in the Basque Country, London, 1989.
France
ALI-BAB, Practical Gastronomy, McGraw-Hill, 1976.
BARBEROUSSE, MICHEL, Cuisine basque et béarnaise, Biarritz, undated.
BARBEROUSSE, MICHEL, La Normandie – ses traditions – sa cuisine – son art de vivre, Librairie Hachette, 1974.
DAVID, ELIZABETH, French Provincial Cooking, Michael Joseph, London, 1960, and in the Penguin series, 1964.
DE CROZE, AUSTIN, Les plats régionaux de France, (?) Paris, 1928.
LALLEMAND, ROGER, La vraie cuisine de la Bretagne, La Rochelle, 1971.
LALLEMAND, ROGER, La vraie cuisine de la Normandie, La Rochelle, 1972.
LALLEMAND, ROGER, La vraie cuisine de l'Artois, de la Flandre et de la Picardie, La Rochelle, 1973.
MILLET-ROBINET, Mme, Maison rustique des Dames, 12th edition, Paris, 1884.
MORAND, SIMONE, Gastronomie bretonne d'hier et d'aujourd'hui, Paris, 1965.
MORAND, SIMONE, Gastronomie normande d'hier et d'aujourd'hui, Paris, 1970.
OBERTHUR, J., Poissons et Fruits de Mer de notre Pays (Pêche – Histoire naturelle – Cuisine), La Nouvelle Edition, Paris, 1944.
PALAY, SIMIN, La cuisine du pays – Armagnac, Pays basque, Béarn, Bigorre, Landes, Pau, 1975.
PROGNEAUX, J. E., Les spécialités et recettes gastronomiques bordelaises et girondines, La Rochelle, 1969.
PROGNEAUX, J. E., Les spécialités et recettes gastronomiques charentaises, 6th edition, La Rochelle, 1976.
Syndicat d'Initiative de Cornouaille, Le poisson en Bretagne, 1949.
Belgium
BOON, LOUIS PAUL, Eten op zijn Vlaams (Eating in the Flemish style), Amsterdam, 1972.
DESNERCK, ROLAND, Oostends Woordenboek (a dictionary of the Ostend dialect, dedicated to the Ostend fishermen), 1972.
VAN IMMERSEEL, FRANS, Garnalenvissers te paard (Horseback shrimp fishermen), Tielt and Utrecht, 1973.
VERMEERSCH, FONS, Op zoek naar spijs en drank – Gastronomisch West Vlaanderen (a gastronomic tour of West Flanders), Tielt and Utrecht, 1974.
WILLEMS, ANTOINE, Le poisson – sa cuisine – ses spécialités, Bruges, 1936.
Netherlands
AALBREGTSE, M. A., Kezanse Kost (the cookery of Zeeland), Groede, 1967.
Anon., Kookboek voor Jonggehuwden (a cookery book for young brides), Henri Bronsgeest, The Hague, undated (?) about 1920.
BORN, WINA, Het Groot Visboek (a book devoted entirely to fish cookery, some Dutch, some international), Haarlem, 1972.
BOUCHER, FLORINE, Mossel Kookboek, Scepter, Amsterdam, 2000.
KUIPERS, W. H., and others, De Welkokende Keukenmeid en Verstandige Huishoudster (old and new recipes from Friesland), Leeuwarden, 1976.
MANDEN, MEJ. A. C., Recepten van de Haagsche Kookschool (recipes from the cookery school of The Hague), The Hague, 1895.
SARELS van RIJN, P. J., Ik kan koken (the cookery book of the School of Industry and Housekeeping at Vlissingen), 11th printing, Leiden, 1952.
STOLL, F. M., and DE GROOT, W. H., Recepten, Huishoudschool 'Laan van Meerdervoort', Den Haag (recipes from the School of Housekeeping in Laan van Meerdervoort in The Hague), The Hague, 1934.
STUIT, MARIANNE, and VAN ES, TON, Het volkomen visboek, Albert Heijn, Amsterdam, 1976.
Germany
BAADER, B., BUCHENAU, H., and GEISS, R. D., Diät aus dem Meer, Fish Marketing Institute, Bremerhaven, undated but (?) 1970s.
DAVIDIS-HOLLE, HENRIETTE, Praktisches Kochbuch (one of the classic German cookery books), originally published 1854, my copy the 55th printing, Bielefeld and Leipzig, 1925.
FRISCH, PETER, Spezialitäten aus dem Meer, Gräfe und Unzer, Munich, (?) 1970s.
GLEIM, BETTY, Bremisches Kochbuch (Bremen cookery book), 11th edition, Bremen, 1869.
GUNTHER, S., Kochbuch der Haushaltungsschulen der Hansestadt Hamburg (the cookery book of the School of Domestic Arts at Hamburg), Hamburg, my copy mutilated but date around 1910.
HALLER, OSKAR, Fischkochbuch mit Atlas der Fische (a fish cookery book with a coloured chart of the fish), Celerina cookery school, 1929.
HOWE, ROBIN, German Cooking, André Deutsch, London, 1963.
KATZ, HEINRICH, Maritime Leckereien; Das Fischkochbuch von der Waterkant (the cookery book of the chef of the fish cookery school at Bremerhaven), Ditzen and Co., Bremerhaven, 1976.
Seefischkochbuch, publication of the German institute for propaganda in favour of sea fish, (?) Hamburg-Altona, 1921.
SEUMENICHT, KARL, Fisch-Warenkunde (fish-curing), an official publication of the German fishing industry, Hamburg, 1959.
Poland
Anon., Kucharka Mieyska y Wieyska (Town and country cooking), Warsaw, 1804.
DE POMIANE, EDOUARD, La cuisine polonaise vue des bords de la Seine, limited edition published by La Société Polonaise des Amis du Livre, Paris, 1952.
GALECKA, MARIA, Jak przyrządzać ryby morskie smacznie i tanio (Cheap, tasty ways of preparing sea fish), Warsaw, 1916.
GODLEWSKA, M., Przepisy przyrządzania potraw z dorsza (Recipes for preparing cod dishes), Centrala Rybna (the state organization for marketing fish), Warsaw, 1947.
MIELCUSZNY, M., Jedz Ryby Morskie (Eat sea fish), Morski Instytut Rybacki (Institute of Sea Fisheries), Gdynia, 1936.
OCHOROWICZ-MONATOWA, MARYA, Universalna Ksiazka Kucharska (the classic of Polish cookery books), first published at Warsaw, 1912.
SCZYGLOWA, MARIA (general editor), Dobra Kuchnia, 5th printing, Warsaw, 1976.
SZEPIETOWSKI, DIONIZY, 100 Potraw ze Śledzi (100 herring dishes), Warsaw, 1966.
ZAWISTOWSKA, ZOFIA, Ryby na Naszym Stole (Fish on our table), Warsaw, 1967.
ZERAńska, ALINA, The Art of Polish Cooking, Doubleday, New York, 1968.
Soviet Union
AKSAKOV, SERGEĭ, Zapiski ob uzhen'e rӯbӯ (Notes on angling), Moscow, 1847.
BELOUSOV, IVAN, Ushedshaya Moskva (Moscow of the past), Moscow, 1927.
BOGOMOLOV, T. S., and KRASHENINNIKOVA, A. G., Okeanichyeskaya rӯba v domashnyem pitanii (Ocean fish in the home kitchen). Moscow, 1971.
Bureau of Technical Information of the Estonian S.S.R., Zakuski iz sel'di (Herring appetizers), Tallinn, 1961.
CHAMBERLAIN, LESLEY, The Food and Cooking of Russia, Penguin, London, 1983.
DAUZVARDIS, JOSEPHINE J., Popular Lithuanian Recipes, 4th ed., Chicago, 1967.
GOGOL', NIKOLAI, Dead Souls (translated by David Magarshack), Penguin, 1961.
ISAEV, V. A., Darÿ okeana (Gifts of the ocean), Kaliningrad, 1975.
KALVIR, SILVIA, Eesti rahvatoite (Estonian national dishes), Tallinn, 1970.
KRÝlov, I. A., Basni (Fables), St Petersburg, 1819.
LUTS, ARVED, 'Kuidas raim eestlaste toidulauale joudis' (How the Baltic herring found its way on to the Estonian table), in Eesti Loodus, No. 5, May, 1969, Tallinn, 1969.
MOLOKHOVETS, ELENA, Podarok molodӯm khozyaĬkam ili Sredstvo k umen' sheniyu raskhodov y domashnem khozyaĬstve (A gift to young housewives, or a guide to the diminution of household expenses), 1st edition, St Petersburg, 1861; 29th and last Russian edition, Petrograd, 1917.
PAPASHVILY, HELEN and GEORGE, The Cooking of Russia, Time-Life, 1971.
POKROVSKY, A. A., LAGUNOV, L. L., and others, Rӯbnӯe blyuda (Fish dishes), Moscow, 1973.
SHTOK, I., Bozhestvennaya Komediya (The Divine Comedy), Moscow, 1961.
U.S.S.R. Ministry of Trade, Sbornik retsept blyud i kulinarnӯkh izdeliĬ dlya predpriyatiĬ obshestvennovo pitaniya (A collection of recipes for dishes and culinary preparations for the use of catering establishments), Moscow, 1955.
Various editors and contributors, Kniga o vkusnoĬ i zdorovoĬ pishche (The book of tasty and healthy food), Moscow, 1939.
VITSUR, S., Atlanticheskie rӯbӯ na nashem stole (Atlantic fish in home cooking), Tallinn, 1970.
Finland
BENTON, PEGGIE, Finnish Food, Bruno Cassirer, Oxford, 1960.
BERGMAN, Gösta, Tuttua ja uuta tuoreesta kalasta (a manual on the cleaning, boning and filleting fish), Suomen Kalastusyhdistys, No. 68, Turku, 1974.
Käkönen, ULLA, Natural Cooking the Finnish Way, Quadrangle, New York, 1974.
KOSKIMIES, H., and SOMMERSALO, E., Keittotaito (a general Finnish cookery book), Werner Söderström, Porvoo, 1933.
REENPAA, LOTTE, and VANHANEN, MAURI, Fisk och Vilt (the Swedish language version of a Finnish book on fish and game cookery), Borgá, 1971.
SOIRO, JORMA, Finnish Cookery, Hotel Torni, Helsinki, 1963.
TEINONEN, SEPPO A., Silakka (Herring), Pieksämäki, 1972.
VIHERJUURI, MATTI, and others, Finlandia Gastronomica, 2nd ed., Helsinki, 1974.
Sweden
AKERSTRöm, JENNY, Prinsessornas Kokbok (The Princesses' cook book), Stockholm, 1945.
FREDRIKSON, KARIN (chief editor of Swedish original) and ELLISON, AUDREY (translator of English version), The Great Scandinavian Cook Book (a work of encyclopaedic scope), London, 1966.
GYLLENSKöld, H., Att koka fisk (a scientific treatise on the cookery of fish), Stockholm, 1963.
HAGDAHL, DR CH. EM., Kok-konsten (Arts of cookery), originally published in 1879, facsimile of 1896 ed. by the Gastronomiska Akademiens Bibliotek, 1963.
HOLMQVIST, JOHANNA, Sill- och Strömmingsrätter (Herring and Baltic herring dishes), Stockholm, 1913.
JAKOBSSON, OSKAR, Good Food in Sweden (translated from the Swedish original), Stockholm, 1968.
NYLANDER, MARGARETHA, Handbok wid den nu brukliga finare matlagningen (A handbook of new and practical fine cookery), Stockholm, 1822.
OSTENIUS, ASTA, Fiskrätter (Fish dishes), ICA-Forlaget, Västerås, 1955.
OSTMAN, ELISABETH, Iduns Kokbok (a general cookery book), Stockholm, 1932.
PETERSEN, BENGT, Från Västerhav (From western waters), Göteborg, 1973.
PETERSEN, BENGT, Bohusfisk och skaldjur (Fish and seafood from the province of Bohuslan), 3rd printing, Göteborg, 1975 (recipes from this and the preceding book have been published in English under the title Delicious Fish Dishes).
WRETMAN, TORE, Svensk Husmanskost (an anthology of Swedish recipes, old and new), Bokförlaget Forum, 1968.
Norway
ASKELAND, GUNNAR (ed.), Norsk Mat fra mange gryter (a compendium of articles on traditional Norwegian dishes), Oslo, undated but (?) 1958.
DEGE, HROAR, Fra Neptuns Gaffel (a book of seafood recipes – the title means 'from Neptune's fork'), Oslo, 1966 (revised edn. 1995).
DEKKE, SARAH, Hjemmets Kokebok til daglig bruk (a general Norwegian cookery book, by a Bergenser), Oslo, 1938.
ESPELID, INGRID (with the newspaper Dagbladet), Min yndlingsrett (an anthology of favourite recipes of various Norwegians), Oslo, 1976.
FÆGRI, KNUT, Krydder på kjøkkenet og i verdenshistorien (an erudite and beautiful book on spices in history and in the kitchen), Oslo, 1966 (revised edn. 1996).
GRøTTLAND, KRISTINE LIND, Daglig brød og daglig dont (Daily bread and daily work), Oslo, 1962.
LARSEN, DINA, and RABBE, DOROTHEA, Norsk Mat (Norwegian food), Oslo, 1932 (but a revised and expanded version under the names of Olga Ambjørnud and others was published under the same title at Oslo in 1992).
MEJDELL, ESTER, Sild er godt (herring is good – with 193 recipes), Oslo, 1928.
WINSNES, HANNA, Lœrebog i de Forskellige Grene af Huusholdningen (a textbook of the various branches of housekeeping), 6th edition, Christiania (Oslo), 1857.
Denmark
ANDERSEN, GERDA; BRUUN, ALICE; SKOV, ASTA, and JUL, MOGENS, Friske Fiskeretter (Fresh fish dishes), Teknisk Forlag, Copenhagen, 1949.
HERLøV-M¼LLER, E., Fiskeretter (Fish dishes), H. Hirschsprungs Forlag, (?) Copenhagen, 1941.
LIND, MOGENS, I al Beskedenhed: Kogebok for Ungkarle og Lignende (A cookbook for bachelors and suchlike persons), Copenhagen, 1947.
MANGOR, A. M., Kogebog for Smaa Huusholdninger (A cook book for small households), 6th edition, Copenhagen, 1844.
MANICUS-H., XIANE, and MATHIESEN, ELLEN, Dansk Mad (a collection of nearly 350 Danish family recipes), Copenhagen, 1937.
MøRK, KAREN, (Fish dishes), Copenhagen, 1936.
NIMB, LOUISE, Fru Nimb's Kogebok, 2nd edition, Copenhagen, 1896.
STEEN-MøLLER, ESTHER, Sild er Godt! (Herring is good!), Copenhagen, 1930.
WESTERGAARD, ERIK K., Dansk Egnsretter (a survey of Danish regional cookery), Lindhardt og Ringhof, Copenhagen, 1974.
Iceland
FINNBOGASON, GUÐMUNDUR, 'Þorskhausarnir og Þjóðin' (an essay on dried cods' heads), in Huganir (a collection of the author's essays), Reykjavik, 1943.
KRISTJáNSdóTTIR, ELìN, Some Icelandic Recipes (translated by Hólmfrìður Jónsdóttir), Reykjavik, 1975.
RöGNVALDARDóTTIR, NANNA, Icelandic Food & Cookery, New York, 2002.
SIGURÐARDóTTIR, HELGA, 160 Fiskréttir (160 fish recipes), Reykjavik, 1939.
SIGURÐARDóTTIR, HELGA, Matur og Ðrykkur (the classic general cookery book in Iceland), 4th edition, Reykjavik, 1966.
STEPHENSEN, MARTA MARIA, Einfaldt Matreiðslu Vasa-Kver fyrir heldri manna Húss-freyjur (a simple cookery notebook for gentlewomen), Leirárgörðum við Leirá, 1800.
Canada
Anon., La Cuisine Acadienne (Acadian Cuisine), Société St Thomas d'Aquin, Charlottetown, Prince Edward Island, 1973.
ASSINIWI, BERNARD, Indian Recipes, Copp Clark Publishing Company, Toronto, Montreal and Vancouver, 1972.
BAIRD, ELIZABETH, Classic Canadian Cooking, Lorimer, Toronto, 1974.
BOUCHARD, C. R., L'Art Culinaire au Saguenay-Lac-St-Jean, Leméac, Ottawa, 1971.
DENYS, NICOLAS, Concerning the Ways of the Indians – their Customs, Dress, Methods of Hunting and Fishing, and their Amusements, an account of the Micmac Indians first published in 1672, subsequently issued in translation by the Champlain Society and available from the Nova Scotia Museum.
Department of Fisheries, Canadian Fish Cook Book, Ottawa, 1959.
ELLIS, ELEANOR A., Northern Cookbook, 'issued under the authority of the Minister of Indian Affairs and Northern Development', Ottawa, 1967.
Fondation Culinaire, L'Art Culinaire au pays des Bleuets et de la Ouananiche, Quebec, 1967.
Food Advisory Service, Food – à la canadienne, Dept. of Agriculture, Ottawa, 1970.
GOTLIEB, SONDRA, The Gourmet's Canada, Toronto, 1972.
JESPERSON, REV. IVAN F., and family, Fat-Back and Molasses: A collection of Favourite Old Recipes from Newfoundland and Labrador, St John's, 1974.
Ladies Auxiliary of the Lunenburg Hospital Society, Dutch Oven: A Cook Book of coveted traditional recipes from the kitchens of Lunenburg, Lunenburg, 1953.
Maple Leaf Mills, A Treasury of Newfoundland Dishes, 5th edition, 1964.
MARECAT, CLAIRE, Le poisson dans la cuisine québécoise, Montreal, 1972.
Newfoundlanders' Favourite Recipes, Friendship Unit of the United Church Women of the First United Church, Mount Paarl, Newfoundland, undated, (?) 1960s or 1970s.
NIGHTINGALE, MARIE, Out of Old Nova Scotia Kitchens, 9th printing, 1976.
PATTINSON, NELLIE LYLE, Canadian Cook Book, first published 1923, new edition revised by Helen Wattie and Elinor Donaldson, Toronto, 1953.
SECORD, LAURA, The Laura Secord Canadian Cook Book, McLelland and Stewart, Toronto and Montreal, 1966.
U.S.A.
ADAMS, HARRIET, Vittles for the Captain: Cape Cod Sea-Food Recipes, 3rd printing, The Modern Pilgrim Press, Provincetown, Mass., 1951.
A Maine Cookbook (an anthology which includes many recipes from the Department of Sea and Shore Fisheries, Augusta, Maine), 2nd printing, Lewiston, Maine, 1974.
ANDREWS, MRS LEWIS R., and KELLY, MRS J. REANEY, Maryland's Way, first published by the Hammond-Harwood House Association, Annapolis, 1963, 8th (Bicentennial) edition, 1976.
Anon., The Cook Book of the Cosmopolitan Club of Philadelphia, Philadelphia, 1936.
BEARD, JAMES, James Beard's Fish Cookery, Faber, London, 1955.
COLQUITT, HARRIET ROSS, The Savannah Cook Book, with an introduction by Ogden Nash, first published 1933, 8th edition, Charleston, S.C., 1974.
DEAN, SIDNEY W., Cooking American, Hill and Wang, New York, 1957.
DE VOE, THOMAS F., The Market Assistant, Orange Judd & Co., New York, 1866.
DUNAWAY, VIC, From Hook to Table: How to Clean and Cook Fish, Macmillan, New York, 1974.
EARLY, ELEANOR, New England Cookbook, Random House, New York, 1954.
FISHER, M. F. K., The Art of Eating: Mrs Fisher's collected gastronomic works, World Publishing Company, New York, 1954.
FREDERICK, J. GEORGE, Long Island Seafood Cook Book, New York, 1971.
HALL, H. FRANKLYN, 300 Ways to Cook and Serve Shell Fish, Philadelphia, 1901.
HARLAND, MARION, Breakfast, Luncheon and Tea, Scribner's, New York, 1875.
HAWKINS, NANCY and ARTHUR, and HAVEMEYER, MARY ALLEN, Nantucket and Other New England Cooking, Hastings House, New York, 1976.
HUNT, PETER, Peter Hunt's Cape Cod Cookbook, Gramercy, New York, 1962.
JUDSON, HELENA, The Butterick Cook Book, New York, 1911.
Junior League of Charleston, S.C., Charleston Receipts, first published 1950, 21st printing, 1976.
KENT, LOUISE ANDREWS, Mrs Appleyard's Kitchen, Boston, 1942.
KERR, ROSE G., and BURTIS, JEAN, How to Cook Oysters, No. 3 in the Test Kitchen series of the U.S. Fish and Wildlife Service, first issued 1953.
KINDER, BEVIE, and others, Fripp Island Fare – seafood recipes, 2nd printing, Fripp Island, S.C., 1976.
KING, LOUISE TATE, and WEXLER, JEAN STEWART, The Martha's Vineyard Cook Book, Harper and Row, 1971.
KOEHLER, MARGARET H., Recipes from the Portuguese of Provincetown, Chatham Press, Riverside, Connecticut, 1973.
LINCOLN, MRS D. A., Mrs Lincoln's Boston Cook Book, Boston, 1891.
Maine Development Commission, The State of Maine's Best Seafood Recipes, 1945.
MITCHAM, HOWARD, The Provincetown Seafood Cookbook, Addison-Wesley, Reading, Mass., 1975.
NEIL, MARION HARRIS, The Thrift Cook Book, British edition published by W. and R. Chambers, undated but (?) 1930s.
PLATT, JUNE, New England Cook Book, Atheneum, New York, 1971.
RANDOLPH, MRS MARY, The Virginia House-wife, first published 1824, new edition (ed. Karen Hess), University of South Carolina, Columbia, 1984.
RATTRAY, MRS ARNOLD E. (ed.). The Three Hundredth Anniversary Cook Book [of East Hampton, Long Island], 2nd edition, The Ladies' Village Improvement Society of East Hampton, Long Island, 1949.
REDUE, JOSEPHINE E., The Eastern Shore Cook Book, Chestertown, Maryland, undated but (?) about 1905–10.
REED, ANNA WETHERILL, The Philadelphia Cook Book of Town and Country, M. Barrows and Company, New York, 1940.
RHETT, BLANCHE S., 200 Years of Charleston Cooking, New York, 1934.
RICHARDSON, MRS DON, Carolina Low Country Cook Book, 4th revised edition, The Woman's Auxiliary of Prince George, Winyah, Protestant Episcopal Church, Georgetown, S.C., 1975.
RUBIN, CYNTHIA and JEROME, Cape Cod Cookery, Emporium Publications, Charlestown, Mass., 1974.
SCHWIND, CAP'N PHIL, Clam Shack Cookery, published by the author, 1967.
SCHWIND, CAP'N PHIL, Clam Shack Clammer, published by the author (somewhere on Cape Cod, like the preceding book), 1970.
SOUTHWORTH, MAY E., One Hundred and One Ways of Serving Oysters, Paul Elder and Company, San Francisco and New York, 1907.
SPARKS, ELIZABETH HEDGECOCKS, North Carolina and Old Salem Cookery, 4th edition, Kingsport Press, Tenn., 1974.
SPENCER, EVELENE AND COBB, JOHN N., Fish Cookery, Little, Brown and Company, Boston, 1922.
STIEFF, FREDERICK PHILIP, Eat, Drink and Be Merry in Maryland, Putnam's, New York, 1932.
TAWES, MRS J. MILLARD, My Favorite Maryland Recipes, New York, 1964.
The Taste of Gloucester, 'written . . . by The Fishermen's Wives of Gloucester and the Cape Ann League of Women Voters', Gloucester, Mass., 1976.
U.S. Dept. of the Interior, Spiced and Pickled Seafoods, Fishery Leaflet No. 554, 1963.
WILSON, GUSTY (ed.), Wood's Hole Cooks Something Up, Wood's Hole, 1975.
WONGREY, JAN, Southern Fish and Seafood Cookbook, The Sandlapper Store Inc., Lexington, S.C., 1975.
Scotland
BECKWITH, LILLIAN, Hebridean Cookbook, Hutchinson, London, 1976.
BROWN, CATHERINE, Broths to Bannocks, John Murray, London, 1990.
BROWN, CATHERINE, Scottish Regional Recipes, Molendinar Press, Glasgow, 1981
CRAIG, ELIZABETH, The Scottish Cookery Book, André Deutsch, London, 1956.
DALGAIRNS, MRS, The Practice of Cookery, 2nd edition, Edinburgh, 1829.
DODS, MISTRESS MARGARET, The Cook and Housewife's Manual, 15th edition, Edinburgh, undated but (?) about 1880.
FENTON, A., Traditional Elements in the Diet of the Northern Isles of Scotland, reprinted by the Scottish Country Life Museums Trust, Edinburgh, 1975; from the Reports of the Second International Symposium for Ethnological Food Research held in Helsinki in 1973.
MACLEAN, CHARLES, The Fringe of Gold, Canongate, Edinburgh, 1985.
McNEILL, F. MARIAN, The Scots Kitchen, 2nd edition, 1963.
MURRAY, JANET, With a Fine Feeling for Food, Selected and Tested Traditional Scots Recipes, Aberdeen, 1972.
STOUT, MARGARET B., The Shetland Cookery Book, Lerwick, 1968.
WREN, JENNY, Modern Domestic Cookery, Paisley, 1880.
England
ACCUM, FREDERICK, Culinary Chemistry, London, 1821.
ACTON, ELIZA, Modern Cookery, revised and enlarged edition, London, 1860.
AYRTON, ELISABETH, The Cookery of England, London, 1975.
BOYD, LIZZIE (ed.), British Cookery, Croom Helm Ltd, The British Farm Produce Council and the British Tourist Authority, London, 1976.
COLE, MRS MARY, The Lady's Complete Guide; or, Cookery in all its branches, 3rd edition, London, 1791.
COX, J. STEVENS (ed.), Guernsey Dishes of Bygone Days, Guernsey Historical Monograph No. 13, St Peter Port, 1971.
Daily Express, Daily Express Prize Recipes for Fish Cookery, The Lane Publications, London, undated but (?) about 1930.
DAVID, ELIZABETH, English Potted Meats and Fish Pastes, published by the author, London, 1968.
FARLEY, JOHN, The London Art of Cookery, and Housekeeper's Complete Assistant, 4th edition, London, 1787.
GLASSE, HANNAH, First Catch Your Hare: The Art of Cookery Made Plain and Easy, Prospect Books, Totnes, Devon, 1995.
GRIGSON, GEOFFREY, The Englishman's Flora, London, 1955.
GRIGSON, JANE, Fish Cookery, London, 1973.
GRIGSON, JANE, The Mushroom Feast, London, 1975.
HARTLEY, DOROTHY, Food in England, London, 1954.
HEATH, AMBROSE, Herrings, Bloaters and Kippers, London, 1954.
IGNOTUS (the nom de plume of Dr John Alex. Hunter of York), Culina Famulatrix Medicinae, or, Receipts in Cookery, York, 1804.
KITCHINER, WILLIAM, Apicius Redivivus, The Cook's Oracle, 2nd edition, London, 1818.
LEMERY, L., A Treatise of All Sorts of Foods (translated from the French by D. Hay), London, 1745.
LOTHIAN, ELIZABETH, Devonshire Flavour, 2nd ed., Newton Abbot, 1971.
LOVELL, M. S., see Bibliography Part One.
MARTIN, EDITH (compiled), Cornish Recipes, Ancient and Modern, Cornwall Federation of Women's Institutes, 1929.
MASON, LAURA, Traditional Foods of Britain, Prospect Books, 1999.
PISCATOR, A Practical Treatise on the Choice and Cookery of Fish, 2nd edition, London, 1854.
SAMUEL, A. M., The Herring: Its Effect on the History of Britain, London, 1918.
ST CLAIR, LADY HARRIET, Dainty Dishes, 11th edition, London, undated but 6th edition was dated 1866.
WATTS, ELIZABETH, Fish and How to Cook It, London, 1866.
WOOLLEY, SUZANNE, My Grandmother's Cookery Book: 50 Manx Recipes, Douglas, Isle of Man, 1975.
WYVERN (the nom de plume of Col. Kenney Herbert), Common Sense Cookery, first published 1894, 2nd edition, London, undated but (?) late 1890s.
Wales
FREEMAN, BOBBY, First Catch Your Peacock, Y Lolfa, Talybont, rev. edn. 1996.
LLANOVER, THE RIGHT HON. LADY, Good Cookery Illustrated and Recipes Communicated by the Welsh Hermit of the Cell of St. Gover, London, 1867.
TIBBOTT, S. MINWEL, Welsh Fare – A Selection of Traditional Recipes, Welsh Folk Museum, 1976.
Welsh Gas Board, Croeso Cymreig – A Welsh Welcome, Cardiff, 1953.
Ireland
Anon., 250 Irish Recipes, Mount Salus Press, Dublin, undated but well before 1970s and frequently reprinted.
Bord Iascaigh Mhara (Irish Sea Fisheries Board), various booklets and pamphlets containing recipes from their Fish Cookery Advisory Service.
CRAIG, ELIZABETH, The Art of Irish Cooking, Ward Lock, London, 1969.
Irish Countrywomen's Association, The Irish Countrywomen's Association Cookery
Book, Dublin, recent (?) 1970s.
IRWIN, FLORENCE, The Cookin' Woman: Irish country recipes and others, Oliver and Boyd, Edinburgh, 1949.
LUCAS, A. T., 'Irish Food Before the Potato', Gwerin, Volume III, No. 2, 1960.
ROPER, MARGARET, and DUFFIN, RUTH, The Blue Bird Cookery Book for Working Women, The Educational Company Limited, Dublin, (?) 1939.
SHERIDAN, MONICA, My Irish Cook Book, Muller, London, 1966.
WARREN, K. E., The Tailteann Cookery Book, 2nd edition, Dublin, 1935.