Lay half a sheet of seaweed, rough side facing up, on a clean, dry surface. With hands moistened in water, spread ¼ cup of seasoned rice evenly over the seaweed.
Wet an uncolored muslin or linen cloth (approximately 6 by 8 inches) in cold water and wring it out well. Flip the rice-covered seaweed onto this cloth, with the rice facing down.
Mix the horseradish powder with an equal amount of cold water and stir to make a paste. Paint a line across the seaweed with some of this paste.
If the tuna is a block of meat, cut it into ¼-inch-thick strips and lay one quarter of them across the center of the seaweed. If you're using odd bits and pieces, cut them into narrow strips and lay them across the seaweed to create a similar effect.
For ease in rolling, carefully transfer the cloth (with rice, seaweed, and fish on it) onto a sudaré (slatted bamboo mat). Roll the sushi snugly, remove the mat, then peel back the damp cloth.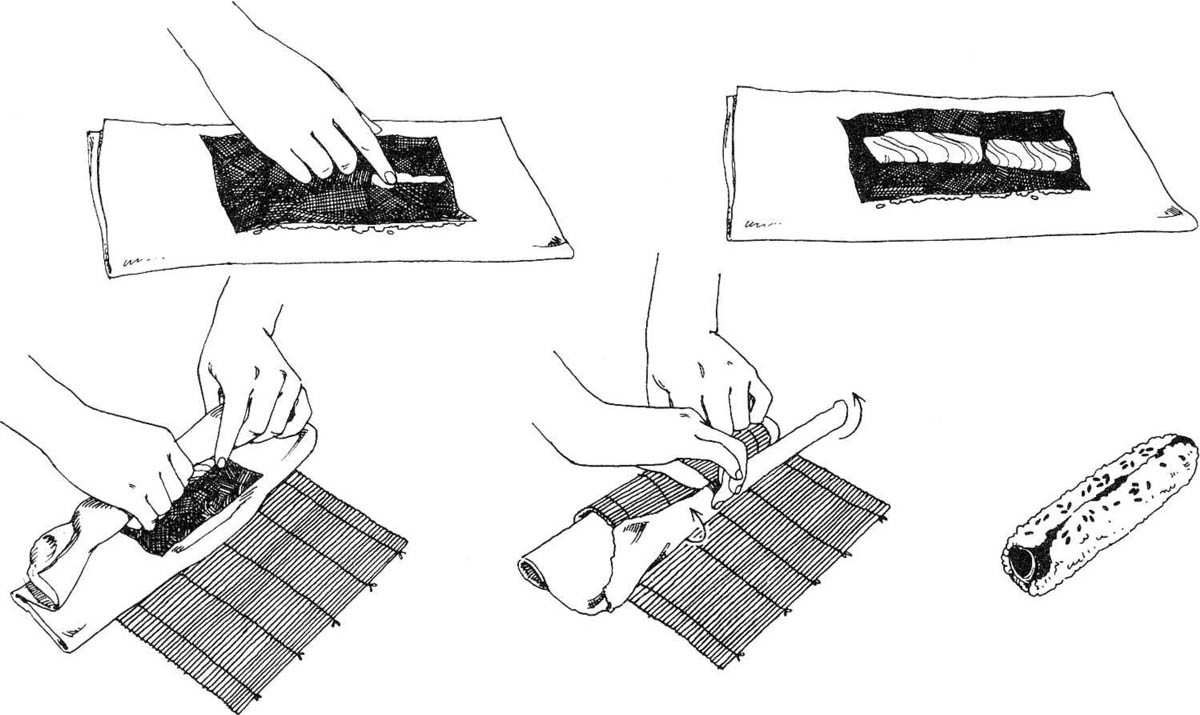 In a dry skillet, toast the black sesame seeds for a few seconds. Sprinkle one quarter of them on your cutting board and quickly roll the sushi in them. With a sharp knife wiped on a damp cloth, cut the roll in half, then each half into three pieces. Repeat the rolling and cutting procedure to made twenty-four pieces in all. Serve some of them facing up to show off the spiral effect of the filling, others on their sides to show the black seeds against the white rice. Serve with soy sauce for dipping.