Appears in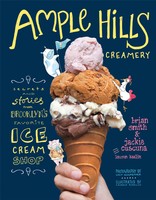 Ingredients
6 tablespoons (90 ml) pasteurized egg whites
¼ teaspoon cream of tartar
¾ cup (150 g) organic cane sugar
½ cup (120 ml) corn syrup
¼ teaspoon salt
1 vanilla bean
2 teaspoons vanilla extract
Method
In the bowl of a stand mixer, combine the egg whites and cream of tartar. Set aside.
In a small saucepan, combine the sugar, corn syrup, salt and ¼ cup (60 ml) water and stir.
Halve the vanilla bean lengthwise and scrape out the seeds. Add the seeds and pod to the saucepan. Clip a candy thermometer to the side of the pan and set the pan over medium heat.
Meanwhile, begin beating the egg-white mixture on high speed, until stiff peaks form.
When the sugar mixture reaches 240°F (115°C), remove the pan from the heat. Using a fork, remove and discard the vanilla bean pod.
Reduce the mixer speed to low and slowly drizzle the hot sugar syrup in a steady stream into the egg whites. Add the vanilla and raise the mixer speed to high. Whip the mixture until it becomes fluffy, 10 to 12 minutes. Continue whipping until the marshmallow fluff holds its shape.
Serve immediately or store in an airtight container in the refrigerator for up to 1 week.