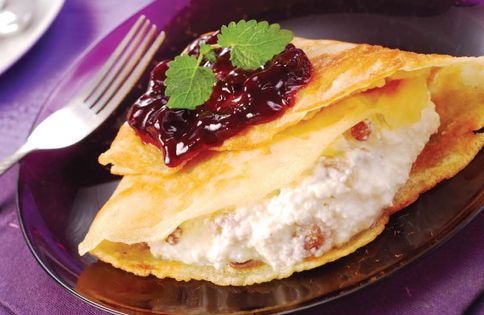 Appears in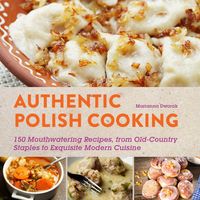 Ingredients
Dough
3 eggs
3 cups (330 g) flour
3 cups (750 ml) milk
salt
Method
Separate the egg yolks from the egg whites. Whisk together egg yolks with the milk, and half of the flour.
Beat the egg whites until fluffy and add to the batter along with the remaining flour and salt, stirring until well-combined. If batter is too thick, add some water.
Heat butter on a skillet and fry about half a cup of batter at a time. When you see bubbles form on top, flip over the pancake and cook on the other side until they turn yellow.
Prepare the filling: mash the farmer cheese and sour cream with a metal fork, adding in the egg yolk, and stirring in sugar, and lastly raisins. When the pancakes have cooled, spread the cheese filling on half of the round pancake, fold it over, then spread some more filling on one half of the semi-circle, and fold over again to create a triangle. Sprinkle with powdered sugar and eat it cold, or warmed up in a skillet or oven.