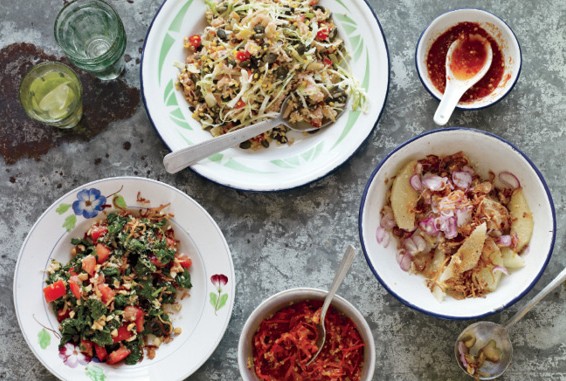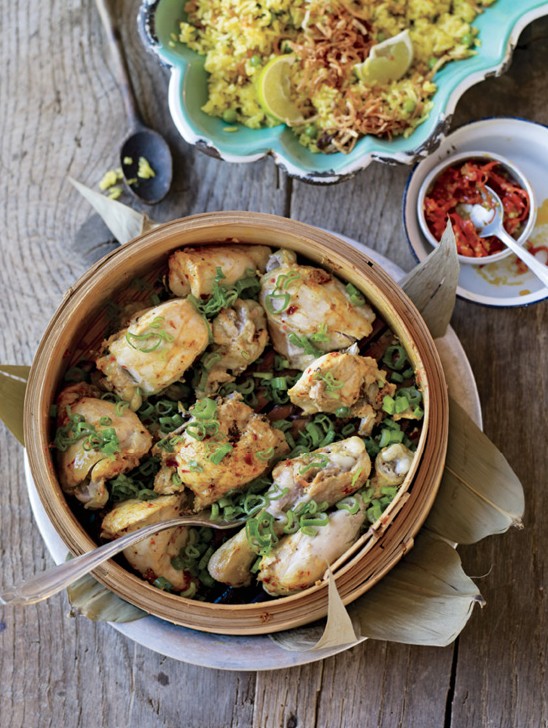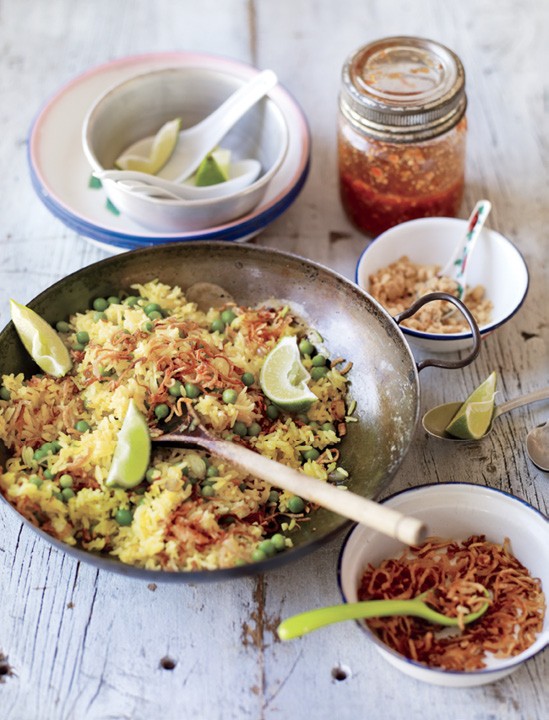 This condiment, a milder fresh-chile cousin of Tart-Sweet Chile-Garlic Sauce, was served with the street-side rice crepes in Myitkyina. The combo makes a wonderful late-afternoon snack. In Myitkyina the sauce is a bright red, but if you cannot find red cayennes or a red bell pepper, use green ones, and increase the sugar slightly. Notice that the garlic goes into the pot later, after the chiles, so it still has a little bite to it.
There's some sweetness from a little sugar and a touch of tartness from vinegar. You can vary the sauce in any way that suits you.
This makes a great pairing with roast pork or grilled beef.